Trippie Redd: Pegasus Album Takes Flight Early
Leakers get jump-start on Trippie Redd's newest album
Songs seem to sprout wings of their own when leakers get their hands on them early.
Recently, Trippie Redd has spoken out about his new album named Pegasus. He said he would be dropping it on Oct. 30–which he did. Sadly, there have been multiple people who leaked his music ahead of that. Luckily, not many fans have his unreleased songs that will  be featured on the new album.
Trippie Redd has been working on this album for years–dating back to 2017, to be exact–which makes it very surprising that nobody has leaked all of the songs due to the extended time he has worked on the album.
However, the album is worth listening to. It has chill, sad, rap-based songs. And, in the end, it'll includes rock-based music, as well as hardcore influenced music.The projected 60-70k album-equivalent unit sales speaks for itself. Since he sells only so many when he drops an album, from the effort and the effect he has on people, he should be able to make numbers and plenty of money off the album. Redd has connected with his fans plenty of times, and he says, "I love you all" just about every time he is live on Instagram.
In addition, because Trippie Redd is such a young artist, he has been able to gain a net worth of a whopping $4 million! So, he shouldn't be running out of money–or fans–any time soon. Redd has also climbed his way up to the Billboard Top 100 multiple times and has made some solid views in such a short amount of time. Not to mention, Trippie Redd has done plenty of collaborations with many artists as well from MGK, XXXTENTACION, 6ix9ine, and recently, Busta Rhymes.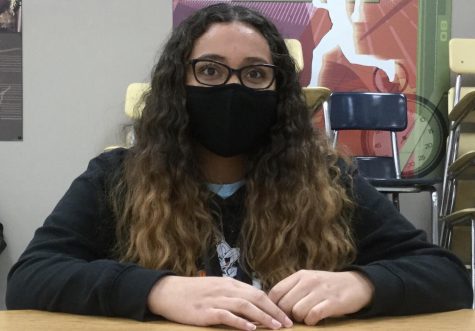 With 10 million followers on Instagram, it's surprising how little some really know about his journey to fame. Minerva Snider, a freshman at Elkhart-East, knows who Trippie Redd is, but only knows one of his popular singles: Who Needs Love. Is this because of his rap background? Would he do better branching out to other genres? Snider thinks so. "He would probably do better,"
Just wait. His next album–Neon Shark–will feature more rock. Hopefully, it will come out in time for the holidays!