Marvel Cinematic Universe: Will It Be Saved By "Black Panther: Wakanda"?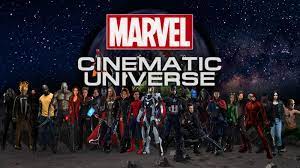 The "Universe" is definitely getting smaller.
Marvel Cinematic Universe has a galaxy of writers and directors, but many attribute the astronomical success of the franchise to brothers Tony and Joe Russo. Since directing their last film–Avengers: Endgame–however, MCU has lost some of its oxygen.
This past summer, Doctor Strange in the Multiverse of Madness (directed by Sam Raimi) and Thor: Love and Thunder (written and directed by Taika Waititi) both left audiences less than thunderstruck–making audiences wonder whether Black Panther: Wakanda will do the same when it hits theaters on Nov. 11.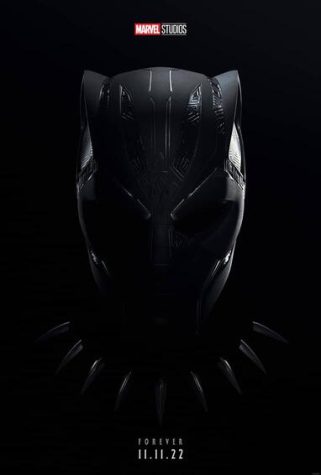 "What changed my opinion on Marvel-directed movies was how they endlessly changed directors," shares senior Lanyae Healy. With that list somewhere near the 20 mark, her feelings seem justifiable.
However, not all agree that the blame rests solely with the directors. Mr. Michael Henderson, English teacher at Elkhart High School and avid MCU fan, attributes the decline in fandom to the death of all its heroes. "The character I enjoyed watching in the Marvel movies was Tony Stark…Robert Downey Jr." Thus, when Endgame ended Tony Stark's character, it also ended Henderson's enthusiasm for the series.
But, why just Tony Stark's death? Why not another Marvel hero, like Black Panther? With that in mind, The PENNANT conducted an unofficial poll, asking which Avenger death–Tony Stark's or Black Panther's–had the most impact on their declining love toward the Marvel series. Overall, Tony Stark's came out with twice the votes over Black Panther's. Why? The majority indicated that the loss of humor and storyline built into Tony Stark's character would leave a larger void to fill. However, most also noted that the real-life death of Chadwick Boseman in 2020–who played the role of Black Panther–is an even greater loss to the acting world.
As effective as Tony Stark's death may have been on-screen, it may have also spelled the death for MCU off-screen. "After Iron Man passed away in Avengers: Endgame and multiple other favorite characters were eliminated, things haven't been as entertaining," concludes sophomore Tyson Hyung. "Over 50 percent-plus of people from each state have voted that MCU is just becoming indolent."
Audiences will have to wait and see whether Black Panther: Wakanda can propel the franchise to new heights. However, with Ryan Coogler–director of Black Panther–behind the camera again, it has a great chance of being absolutely "marvelous."