Christmas Is Coming…And So Are The Decorations!
From decorating cookies to decorating the home for the holidays, the Christmas season holds it all.
Some people have lots of holiday spirit and are all about the show, with the lights strung on every window, on every bush, and on every tree. Whereas, some are not as prominent in their decorating, which is perfectly okay. Sophomore Austin Purtlebaugh's family adds a little bit more to the season with his family's variety of shapes in the lights and small snowmen scattered about. Sophomore Braeden Becker says, "I would consider my family a pretty decorative holiday family. We put up the usual, a tree, and outside in our front yard we hang big light up snowflakes in our trees. It is a whole family operation, everyone helps decorate."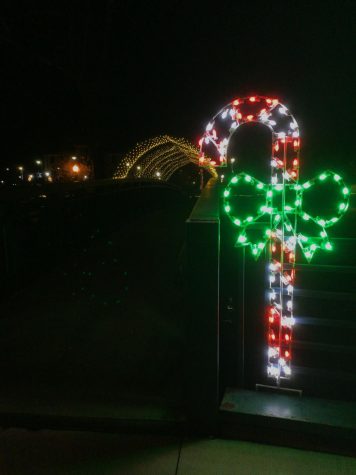 Downtown Elkhart does an amazing job at decorating for the holidays. There are light up snowflakes strung all throughout Elkhart. On the walking bridges surrounding the river are light-up arches, perfect for a family photo. Go for the traditional all-white arch or the multi-colored arch full of bright colors. Last year in the park, there was a boat full of lights. Walking around downtown is a beautiful adventure with great photo opportunities. Purtlebaugh's family does not stay in Elkhart, however. "We goes to a neighborhood near my grandma's town in Kentucky that we go see Christmas lights in every year."
If the Christmas light search is bigger than just Elkhart, Shipshewana has a beautiful drive-through light show called the Shipshewana's Lights of Joy opens Friday, Dec. 3 from 6-10 p.m. open until Dec. 31. This is a 1.4 miles drive through light show with more than 2 million LED Christmas light displays. It is $20 per car, not per person. Which is GREAT for big families. Becker adds, "My family has gone to Wakarusa to look at Christmas lights, not anywhere specific but just to drive around and look at the lights."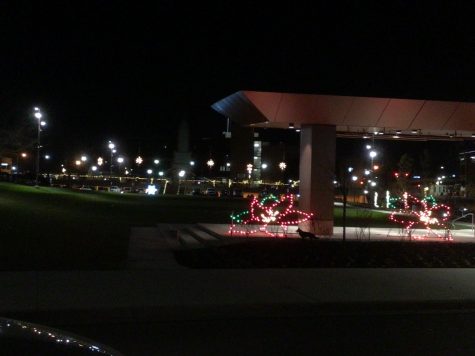 The Christmas cookie decorating tradition has grown tremendously. What used to be little and all homemade kits are being made. Families don't HAVE to make the cookies anymore they can be bought pre-cooked, same with frosting and sprinkles. Everything can be bought premade and the buyer just gets to do the fun stuff; decorate, have fu
n, and make memories never to forget.  Purtlebaugh and his family don't discriminate against any cookie, "sometimes my mom makes gingerbread cookies, or butterfingers, or we decorate just plain store bought cookies."
Cookie decorating has been made easy and not time consuming, now it can be an all day activity or just 20 minutes. Becker and his brother help his grandma make Christmas cookies every year, along with brownies closer to Christmas Day.