Which TEAM is NIKE on?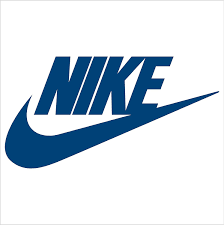 What's Nike thinking?
Why would anyone honor someone knowing that it would cause a scandal? Yet, Nike's Air Force 1 '07 x Colin Kaepernick black-and-white shoe sold out almost instantly when it hit the stores in late December. Was it just an ill-advised idea—or is it a marketing strategy? Whatever the case, why would they continue to make Colin Kaepernick their No. 1 draft pick? No one else is!
A Nike representative told USA TODAY in an email that Nike partnered with Colin Kaepernick because "his voice and perspective inspire many generations on and off the field." Really? How? Seems more like he spends all of his free time—and he has plenty of it—creating division. That message is black-and white. And, there are those speaking out against it.
But, this is not the first time Kaepernick has been put on blast. The first time was when he took a knee during a preseason game against the Green Bay Packers on Aug. 26, 2016. Then, there was the backlash after complaining enough to convince Nike to remove a Betsy Ross shoe he claimed was offensive because of the Betsy Ross American flag it had on it. Apparently, Kaepernick knows something historians don't:  Ross was a racist. Who does that?—Complain so much that a company actually stops selling a patriot product. Like, come on, it's a shoe. Like, come on, look how people now react to the Betsy Ross flag in general. Why create this scandal? Is this just Kaepernick's attempt to stay relevant?
The Betsy Ross flag is a sign of freedom, our country's freedom. Why should Americans be forced to be ashamed of yet another part of American history? Literally, why can't we just embrace our history? There are some unjust and downright disgusting parts of our history, but it's like that with every other country—well most of them. But, Betsy Ross's flag is not part of that.
Now, yet another story featuring Kaepernick makes headlines. His supporters are urging Harry Styles to back out of headlining at the Pepsi Zero Super Bowl party. Many have tried to appeal to Styles, directing him to not support the NFL because they are accused of blackballing Kaepernick from the league after he took his infamous knee. His fans are also urging Styles to not support Pepsi because of a previous racial insensitivity scandal back in 2017, were Pepsi borrowed imagery from Black Lives Matter and seemed to suggest that the drink could help ease racial tensions between police and protesters. What? Honestly, what? What were they thinking? This all seems like a marketing strategy. Unfortunately, too many people are buying into all of this.
Honestly, everyone needs to just accept each other and move on from "scandals." Just be kind and accept each other—and all the flaws that come with that.
In the words of Nike: Just do it.