Train Passionately. Trust Fearlessly. Compete Fiercely.
The EHS Volleyball Team has a winning motto to go with a winning record.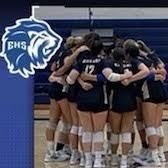 Train Passionately. Trust Fearlessly. Compete Fiercely. There have been many changes in the past two years with the EHS volleyball team merger, but their motto is not one of them.
Coach Jacquie Rost admits, "With change, there are positives and negatives." But, the team chooses to focus more on the positives. Junior Varsity player Riley Wolschlager, 11, says, "[The merger] is a good thing because it helps diversify the team, and we have more skill on the team now." Coach Rost adds, "Last year was very difficult.The merge was coupled with COVID, and we lacked the team relationship. I felt like I didn't know a lot of the girls." Wolschlager chimes in on how COVID is affecting the team this year, saying, "I didn't think COVID was going to be a big thing this year, and we have smaller teams.Recently," she adds, "the JV team has lost three players to contact tracing–and the team has been figuring out how to get used to change and being flexible."
Fortunately, their team efforts are paying off on the scoreboard. "The volleyball team's first game was at home against Concord," Coach Rost states. "Every team except the Freshman pulled out a great win!"  Wolschlager couldn't contain how proud she was about that. "I didn't expect us to come out that hard against Concord!"
"This is a team that doesn't give up," Rost interjected. "They have a little more grit and feistiness–and are just a little edgy." With a slight chuckle, she concludes, "Not that you don't want your players to be nice. Nice is good, but when you're competing, you've got to be a little gritty and edgy."
With a 6-2 record, Coach Rost may be on to something. "This is a team that is going to continue to grow!" 
About the Writer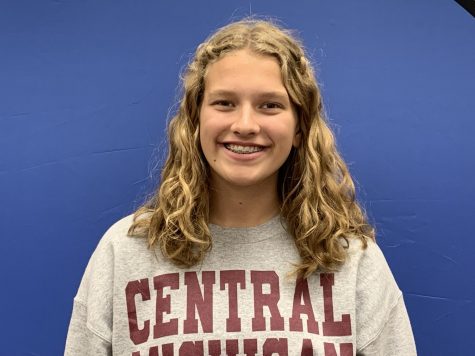 Ava Decker, Staff Writer
I am new to The PENNANT. I didn't choose to be in this class, but I really think I will enjoy it! I am a sophomore at Elkhart High. As a freshman, I...