Boys Basketball: Courting The Idea Of Big Wins
A unified boys basketball team has Lions team hoping to become a "powerhouse."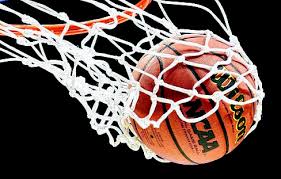 Could there be another powerhouse for Elkhart sports on the horizon?
With Elkhart High School football proving to be a powerhouse this season, one wonders: Will EHS basketball experience the same success? Or, will they fall to the pressure?
In the season opener for boy's basketball, Elkhart takes on Northridge. Elkhart Memorial lost to Northridge last year 72-65, and Central lost 64-37. Moreover, this year's game against Northridge is away. This gives Northridge the home-court advantage, complete with home-court fans.
So, can Elkhart's combined efforts secure a win this year? Elkhart is still waiting for the roster to be finalized; however, fans trust it's going to be a great one. Last year's 13-10 record for Memorial makes that prospect promising. Is it enough, though, to offset Central's record of 7-13?
EHS JV/Varsity player Tre'Vonn Brown  had this to say: "Northridge may have beat us last year, but that's because they have never seen these two teams combined." He went on to defend his sport. "Elkhart basketball will be just as dominant as the football team. With the talent that's on the team," he projects, "most games shouldn't even be close!"
To date, Elkhart has 21 games on the schedule this season, with rival Mishawaka Marian taking place mid-season and Penn coming at the conclusion of it. 
But, for now, the team's full attention is on defeating just one team: Northridge. Game time is set for 7:30 p.m., Nov. 24.