A Day For ALL To Be Irish!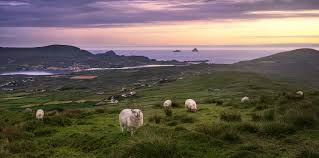 No matter what one's nationality, on March 17, everyone is Irish!
St. Patrick's Day is an Irish celebration by nature. However, the first recorded parade was not in Ireland but rather in Boston, Massachusetts, in 1737. Both a cultural and religious celebration held on March 17—a Tuesday this year—it honors the patron saint of Ireland. Ironically, St. Patrick was actually born in Roman Britain and was taken slave at the age of 16 to Ireland. He later escaped, but St. Patrick returned to Ireland to establish Christianity. He built monasteries, churches, and even schools until his death: March 17, 461.
St. Patrick's Day is celebrated all over the world—even here in Elkhart—with amazing parades, festivals, and Irish foods. "My Mom likes to make a traditional Shepherd's pie for St. Patrick's Day most years," proclaims Jon Miller, 11. Other traditional fare includes corned beef and cabbage, the boxty, bangers and mash—and almost anything that can be dyed green!
Some of the most amazing places in the world to spend St.Patrick's Day include Dublin, Ireland, the Irish capital; New York City, New York; Buenos Aires, Argentina; Chicago, Illinois; Boston, Massachusetts; and London, England.
Dublin celebrates St. Patrick's Day with a spectacular parade, with floats weaving through the city entertaining over 500,000 merrymakers. The parade is only a small part of the four-day festival extravaganza, which is held on March 14 to March 17.
Over in Chicago, not even two hours away, magic is also happening. Every year, Chicago goes big with St. Patrick's Day—literally. Over 40 pounds of green dye is poured into the river, making it a sparkling emerald stream. In Downtown Chicago, a parade is held that lasts up to three hours. And, throughout the month of March, the Windy City enjoys the Irish cultural celebrations.
This March 17, go green and…Erin go bragh!