Forever Mamba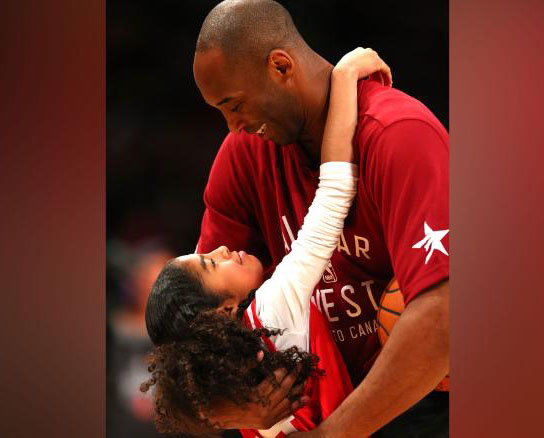 Although born on the 23rd (of August) and passed away on the 26th (of January), Kobe Bryant will forever be remembered for the number 24.
As the national well knows, Kobe Bryant and his daughter perished in a very tragic helicopter accident a month ago. And, a memorial service was just held on Feb. 24 (2-24) to honor his Lakers jersey number as well as his daughter Gianna's: No. 2. Yet, even in death, Bryant continues to impact the game he championed and the players who follow in his footsteps.
"Loving the game of basketball…me looking up to him…it made me change how to act: not cocky or arrogant," Senior Central Basketball player Mark Brownlee offered. His death has affected others on the team, as well. Sophomore Cam'ron Daniels noted, "He was the NBA player I looked up to, so I'd try to do everything he did." Teammate Armon Hurt, 11, also shared their sentiments. "He inspired me to be a better person and a better basketball player every time I step on the court."
Off the court, Bryant had so much to still offer. In fact, in 2018, he won an Oscar for Best Animated Short Film short film called Dear Basketball. While many people will remember him for being a legend at basketball, Michaela Whitaker, 11, will remember Bryant as "being a good dad." He was a "fantastic father" to his four daughters: Gianna Maria-Onore, Natalia Diamante, Bianka Bella, and Capri Kobe.
Hurt adds that it's not how a person dies that counts; it's how he lived: "I will remember Kobe being a great basketball player and being a great person to everyone he met."