Clemson Tigers steamroll Alabama, take home National Championship
Clemson beats Alabama 44-16, and a strong future is promised for the Tigers.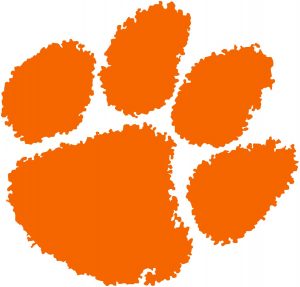 The fourth matchup in consecutive years between Clemson and Alabama in the College Football Playoffs (CFP): it's the biggest stage at the collegiate level for athletes to play through the grit of their season. Typically, this matchup is a pretty tight game and is interesting all the way through. This year, the result wasn't exactly  the same.  
The first quarter of this game was something to behold. There was back and forth scoring from both teams and the first of those was an early interception by A.J. Terrell which he returned 44 yards for a touchdown. After that early interception from Alabama quarterback Tua Tagovailoa, he didn't get down on himself. Tagovailoa came back the very next drive and scored with a picture perfect 62 yard pass to Jerry Jeudy.
The game started to get out of hand when Clemson quarterback Trevor Lawrence and running back Travis Etienne scored touchdowns to put Clemson up 28-16 in the second.
Since Alabama couldn't match the red hot Clemson offense at the time in the second quarter, Clemson's commanding lead just kept piling on the deflated  Alabama team. Alabama couldn't get anything going after a decent—at best— first half.
They remained scoreless the rest of the game while Clemson put up 13 more points in the second half. It would be inane if I went without giving credit to another freshman for Clemson, that being Justyn Ross. Ross's route running and spectacular one-handed catches made the Alabama secondary look like they should be playing division three football. Ross finished the night with 153 receiving yards and one touchdown on six receptions.
The final score of the night was 44-16 with the Clemson Tigers steamrolling over the Alabama Crimson Tide for the win.
It would be valid to say that if Clemson can keep their young freshman core healthy and constantly improving, that we can expect more championships from Clemson in the future.