Athlete of the Week: Dylan Rost
Elkhart Memorial's junior, Dylan Rost, shares his goal-driven and optimistic perspective on the COVID-19 pandemic and how he is spending his time as a student athlete. 
GENESIS: Due to COVID-19, the Elkhart Memorial Baseball season was canceled, just like many other spring sports, how does this make you feel and what are you doing to move forward?  
DYLAN ROST: It makes me very sad, upset, and mad. But at the end of the day, getting upset over something we all have no control over does nothing. All we can do is make the most of every situation we are given. Moving forward I am just trying to be the best version of myself both on and off the field. It's important to go day-by-day and stay focused on goals. 
G: I know that an athlete's junior year is one of the most important years for recruitment to the college level. Tell me about your recruitment process thus far and how COVID-19 has impacted this process.
DR: I would be lying if I said it hasn't been hard. It's extremely frustrating. There are no games that I can play in and "show what I got." I have been in contact with many schools, but really all of them are just on standby. Everyone is hoping that there will be a summer season so they can see me play then. It's almost as if time has stopped as far as recruiting.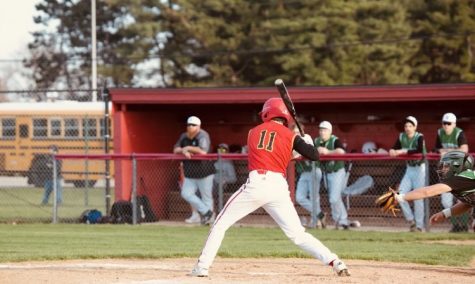 G: With being involved in both high school and travel baseball as well as football, the majority of your time is dedicated to sports, how do you manage to still maintain a "normal" high school life?
DR: To me everyone has a different definition of a  "normal" life. My normal is completely different from some of my classmates or even teammates' normal because everyone creates their own normal. I love the sports I play. I love training for those sports or lifting. I love being with my teammates both on and off the field. I know to get where I want to be my normal can't be the same as everyone else's. 
G: Since high school baseball is cancelled, your next step is to play travel this summer. What are the main goals you will be striving to achieve over the next couple months? 
DR: All I can hope for is that coaches have a chance to see me play. I have faith everything will work out for the best. My goal is to play every game with energy and passion so that whenever a coach does come to one of my games, they see the best version of me. It's very easy, especially in the midst of a long summer baseball season, to take plays off and not play with the same passion every game. 
G: This is our last year as Chargers. What is your favorite memory as an EMHS baseball player?
DR: I don't think I can pick one specific memory to call my favorite. However, my favorite memories are of all of the times being together with everyone: listening to music while getting ready for practices or games in the parking lot, the bus rides, and the team cookouts and hangouts.
G: In this particularly awkward time in your life, how have you been making the days go by during quarantine?
DR: I've been trying to get up at a decent time every day. Then I try to get working on any school work I have for the week.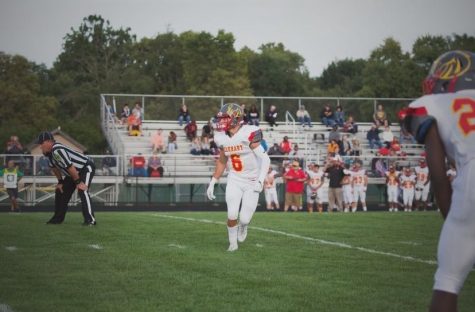 If the weather allows, my brother and I will be outside for as long as possible playing catch with the baseball or football, hitting off the tee, hitting wiffle balls, or playing basketball. At some point every day I work out. I have read a lot also.
I truly have not been bored at any time. The time to really slow down and spend time with my family has been a huge blessing.