Key Club doesn't make "keys"
If you are looking for community service hours, this is the club for you.
Key Club is a student organization at Memorial that is specifically dedicated to participating in community service projects. 
Veteran Language Arts teacher, Jennifer Andrews, is in her first year sponsoring Key Club, but she hopes to continue working with the club through the merge.
"I enjoy community service and I believe it's important to help our community," Andrews said. "I want our students to have the same feeling and pride with working in the community to make it a better place." 
Key Club is open to anyone, but members must commit to regularly attending meetings during advisory. They are also expected to participate in the community service events which include opportunities at Faith Mission, Church Community Services, Feed the Children, and other school sponsored events around the district.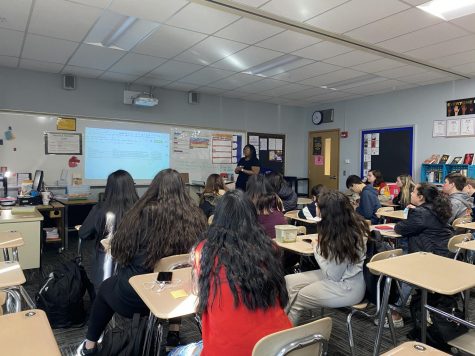 "For the rest of the year we will be working with Church Community Services. We are working on Earth Day and planting trees, Faith Mission to serve meals to the homeless, Mary Feeser to help with their Spring Fling, and we are always seeking more opportunities to help the community and partnering with one of the nursing homes," Andrews shared.
There are around 15-20 members this year, and any student can join. Simply reach out to Jennifer Andrews by email or stop by her classroom. 
"I really wish more people would come out and see what Key Club has to offer because we don't just make keys. We are actually out in the community serving and helping! The students are amazing," Andrews said.