Elkhart Raider Team places third at State Raider Championship
On Saturday, Oct. 26, the Elkhart Raider team, consisting of six JROTC cadets from Central and six cadets from Memorial, traveled almost four hours to compete in a cold and rainy State Raider Championship at Camp Atterbury in Edinburgh, Indiana. 
After sleeping overnight in barracks, they awoke at 6 a.m. ready to take on the five events they had been training for all season.
"I'm not sure if it was our skill in the courses or our will to push through the cold," senior John Whitmer said. "It might've been both."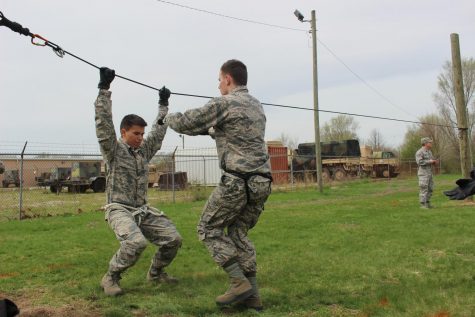 The first event was a timed Gauntlet. There was a team of 10 and it was similar to an obstacle course, but included physically demanding jumping, crawling, and the carrying of weights. The cadets earned fourth place in this event. 
The second event was the Physical Team Test (PTT). This event was a timed test that required the cadets to carry water jugs and ammo cans through tubes and over walls. They placed second in this event. 
The next event was a Litter Carry, otherwise known as the cross country rescue. It is also a timed event and it required the cadets to crawl through obstacles and climb walls. 
"It was very muddy," laughed Co-Captain Hannah Goldsborough.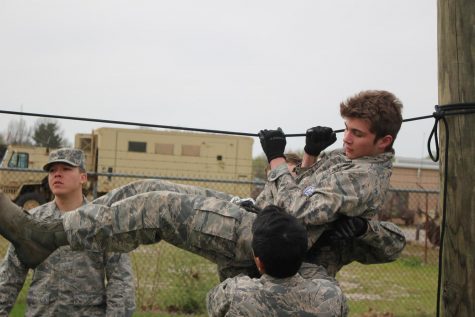 The next event was a downhill rope bridge in an actual creek, the cadets placed fourth in this event. 
The final event of the day was a team run, but the weather was so rainy and treacherous that the cadets only had to run ½ of a mile together. They placed fourth in this last event. 
Being named third overall in the State, they only lost to National Level Army teams and actually placed 1st in the State for Air Force.