Turning a vision into reality: Student tech help desk is a success
The Tech Service Desk has come a long way: from a grand opening ribbon cutting ceremony to a resource that staff and students can officially utilize. The tech service desk serves to troubleshoot issues, such as connecting to WiFi, helping fix broken devices, and providing assistance with Canvas and training with apps. 
"The grand opening was a celebration and a time to recognize the partnership between Elkhart Tech Services and the Memorial Student Tech Services," sponsor of the Memorial Student Tech Club Heidi Krusenklaus said. "We had a ribbon cutting ceremony because that is what new businesses do when they become established in a new community and they want to market their services."
The opening kicked off with a speech from Krusenklaus, as she introduced the Director of Technology, Jason Inman, who also gave a short speech before introducing Principal Cary Anderson.
Anderson spoke about the great things the Tech Desk has to offer along with giving great praise to how hard all the Tech Club members worked to turn a vision into a reality.
After Anderson's speech, Krusenklaus handed down the giant scissors to Mr. Inman and Mr. Anderson who led the countdown to the ribbon cutting. Once the ribbon was cut, the entire tech area was open for people to look around.
Inside their meeting area, Junior Brayden Hines and Senior Dakota Powers lead a presentation demonstrating how they use their new whiteboard as the onlookers enjoyed the grand opening cake.
"I am very proud of the Memorial Tech Service Desk," Krusenklaus said. "I believe it represents the future of what will happen with the pathway schools. Students are given the opportunity to apply skills in a real world job situations and experience partnerships between professionals in a specific career pathway, vendors and teachers. We have created a true collaborative team environment."
About the Contributors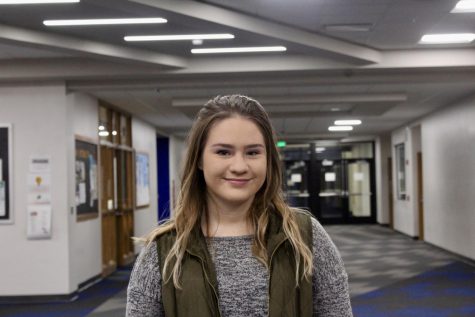 Kailey Blazier, Opinion Editor
Hi! My name is Kailey, but you already know that. I am the Opinion Editor and I have been in this crazy family for four years now so this is my last year...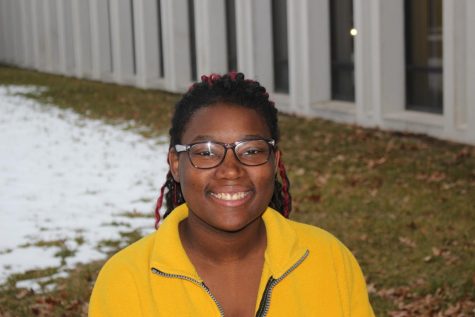 Jiana Woods, Staff Writer
Hi, my name is Jiana Woods.  My role is a staff writer for GENESIS.  I've written feature, news, sports, reviews and I'm now dipping my toes into...