Keeping Up With The Trends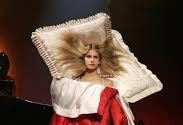 2019 ushered out one decade of fashion. This month, however, welcomes in both a New Year and a new decade! The question is now this: Which trends will stay? Which will leave? And, what new fashionable trends are on the horizon?
Fashion trends define an era. People can easily tell when someone is on the cutting edge or far behind the trends. That's why it's important to stay current with fashion—not to mention that trending clothes can really boost up one's confidence. Keeping up with fashion trends can be tricky, though, because they come and go so quickly.
Luckily, Vogue Spring Show for 2020 gives fashion seekers a sneak peek of what's going to be trending. Vogue featured many famous designers—including Gucci and Prada—highlighting some fashion trends that have been in or soon to be a big hit. Look for floral and animal prints to make a splash, as well as bright neon colors, biker shorts, leather, fuzzy jackets, puffy jackets, trench coats, and even suits. Sounds like a rewind to the 80s!
Most teens are into shoes, too, especially White Air Forces One by Nike. These trends have been plastered all over Instagram and the internet! So, they will remain stylish for at least another season.
Aliah Davis is a freshman here at Elkhart Central High School. Visibly a very fashionable and trendy teen, Aliah also predicts tha the White Air Forces are still going to be a big hit! She also points out that most teens have really been into cropped shirts with sweatpants. Her favorite look, however, is a hoodie and denim jacket over it. She believes that biker shorts will still be in for this summer, so don't send those off to Goodwill any time soon. What should be watched out for most? An iconic look she mentions that is from the 80s is shorts with tights. This will be a great fit for some. For others, it might be a stretch!
Elkhart may not keep pace with Milan when it comes to fashion. But, that doesn't have to stop anyone from being super excited to see all the new fashionable trends that this year brings! Let the Roaring Twenties begin!