7 things to do during quarantine
For the past month we have all been stuck at home trying to obey the governor's stay-at-home orders which does not allow us to do much, so here is a list of seven things to do in quarantine. Try some of these things out and see how fast the days go.
1. Get your heart pumping and do something active
Exercising is usually a hit or miss with people. They either love it or hate it! But it is something that everyone should do. Personally, I recommend just putting in some headphones and going on a bike ride. Basically, you're working out your legs while sitting. You can't beat that! But if you are looking for a workout geared more towards a certain part of your body, I recommend just looking on Pinterest. This app has tons of different challenges that range from a week, to 30 days, to even six months. 
2. Search for scholarships, it is free money
This only really applies to seniors and possibly some juniors, but as dreadful as this is, scholarships truly are a blessing. Who doesn't like free money? While the opportunity to apply for scholarships through school have already passed, there are still plenty of them out there. I recommend going to your college's website and looking at their scholarships first because those will be more tailored to you and your choice of study. If there aren't any scholarships for you there, try looking on Unigo or College scholarships.
3. Open a book, a magazine, anything… just read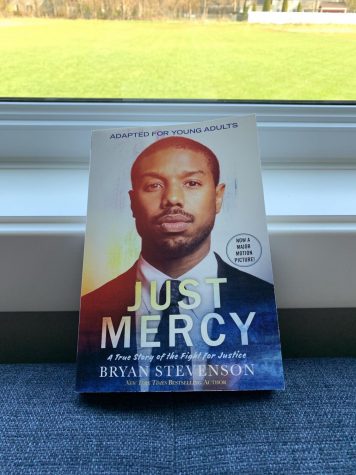 If you love to read already, this will be easy for you, but for those of you who don't like to read, maybe you haven't read the right books. Reading doesn't always have to involve a big, bulky book. There are many different things to read like education articles to even funny buzzfeed articles that allow you to learn something you never knew you needed to know. And if you are still struggling to find something to read, email Mrs. Shook, our librarian at [email protected] and she will give you an electronic library card and tell you all about the app, Libby.
4. Clean, clean, clean
This is something that most of us dread due to how time consuming it can be. First things first, the bedroom cleaning is always the hardest part because we have so much stuff and no where to put it but on the floor on top of everything else. Maybe that is a teen thing to do, but it happens. I recommend turning on some music and getting to it! Once it is all done, you'll be so happy you did it. The second thing I recommend is cleaning your car–if you have one of course: taking out all of the unnecessary things, vacuuming all of the crumbs, and wiping down all surfaces will have your car feeling brand new. Plus, once the stay-at-home order is lifted, it will be nice to drive a clean car.
5. Sit down and set some goals
During quarantine we have all the time in the world, well at least it seems that way. Right now is the perfect time to sit down and write down some goals that you would like to achieve during quarantine, this summer, and even years down the road. Setting goals allows you to work towards something and not lose sight of what your dreams are during this uncertain time.  
6. Get crafty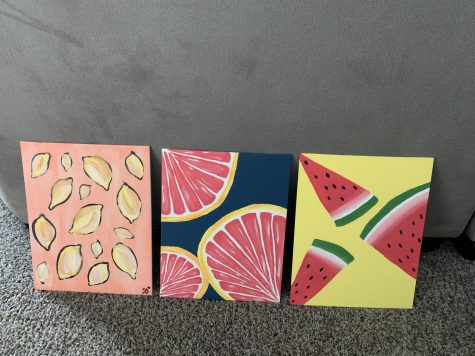 Everyone has a creative side–whether they believe it or not. This is the perfect time to entertain your creative side, pick up a pen, pencil, or any utensil and start doodling. This allows your brain to be free for a little while. If you want to take it a step further, go outside and do some chalk art or you can stay inside and grab a canvas and paint. If you don't have art supplies, simply put in a pick-up order for a store near you like Walmart or Target, an employee will bring it to your car and you will be on your way home to create a masterpiece. 
7. Catch up with a friend
Through the phone of course, please do not leave your house! This is a weird, awkward time for most people. Something like this has never happened before and everyone is going to handle this situation differently. I simply recommend texting, calling, or Facetiming your friends to check on them and ask how they are doing. Something this simple can brighten a person's day. 
The views in this column do not necessarily reflect the views of the GENESIS staff. Reach Jahlea Douglas at [email protected].