Teachers gather at Elkhart Memorial for Institute Day
There was no school on Thursday, Feb. 6, but it wasn't because of the snowstorm. Teachers from all over the Elkhart Community School District gathered at Elkhart Memorial High School for a Professional Development day known as Institute Day. 
Institute Day is a day in which teachers basically become students, taking workshops in which they learn how to be better teachers.
Clusters of confused teachers wandered the halls, searching for their classes during the 10 minute passing periods. 
The classes were scattered all over the building and the teachers from all of the secondary schools in the district. This meant that most of them had no idea where the rooms they needed to get to were located. 
And, since school wasn't in session, the sight of students in the building didn't help their confusion: four of the Memorial Student Tech Service Desk Interns decided to come to school on their day off to be of help if there were any tech-issues and to get a few extra internship hours on the books. 
There were four class sessions throughout the day, each lasting one hour and the first one starting at 7:30 a.m.
According to an email received by all teachers invited to attend, the school district offered "40 unique sessions from 30 different facilitators including 25 from within our district."
Teachers could register for any of these classes but were required to register for one SIOP workshop.
The other workshops were on many topics, ranging from the use of various apps in the classroom to keeping students engaged.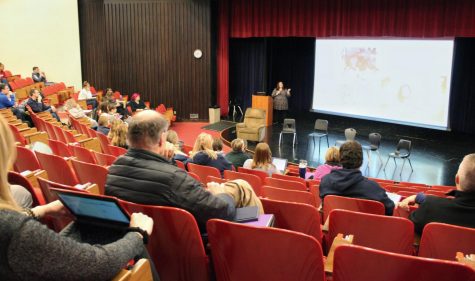 One class of particular interest was one called "Understanding Trauma in our Students" taught by Memorial's very own, Kathryn Lane. 
Lane explained that her personal experiences after the passing of her 4-year old son, Liam, in July 2019 was what inspired her to teach the class. Since then, she has been learning to cope with not only her own trauma but her daughter's trauma. 
"With losing my son and dealing with [my daughter's trauma] from losing her brother and how I've had to navigate her at school and make people realize that she's not a bad kid— that she's really just struggling and she doesn't know how to control those emotions— I wanted the rest of my faculty to know that a lot of our kids struggle, but it's not because they're bad. It's because they're dealing with a lot," Lane said.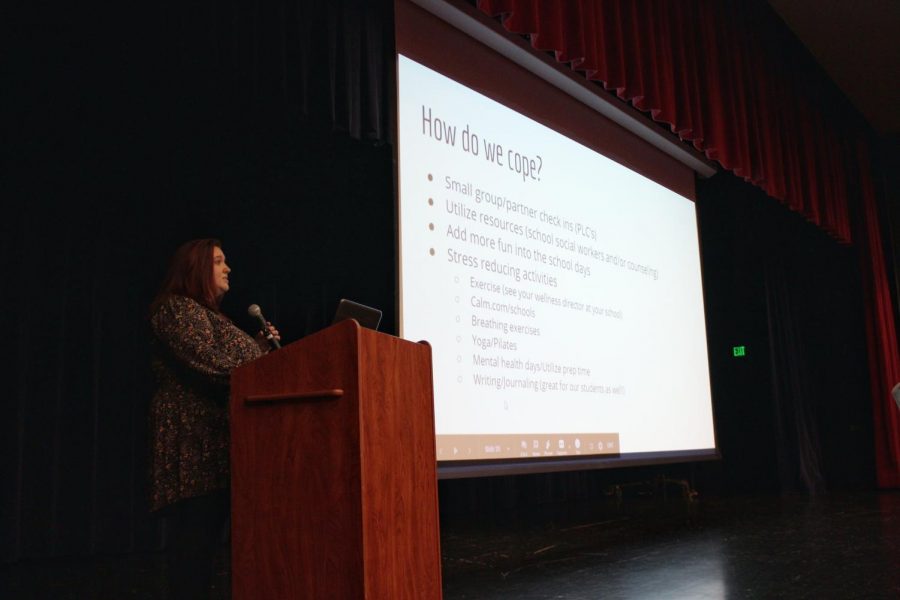 According to the workshop's description, attendees learned what trauma looks like in the classroom, how students express their emotions at school, and hear the perspective from a parent with a child dealing with trauma and students and educators navigating their own trauma.
As Lane exited the Little Theater after finishing her presentation, several teachers approached her, complimenting her, thanking her for sharing her experience, and telling her how much they got out of it. 
As for what Lane hoped they got it of it, she said: "I hope that we just start having more positive interactions and giving our students more of a support system. Because right now, we're getting into this environment where we're just screaming at students and yelling at them in the halls and that's not going to set them up for a positive day. So, if we can change the climate a little bit where we're being more positive and more understanding with our students, hopefully things will change for the better on their own."