Making memories while running together
Siblings Neil and Rachel Terrell are going to Semi-State for Cross Country
Crossing the finish line at Ox Bow park during the Regional meet at 16:22 and in third place was enough for senior Neil Terrell, but for his sister sophomore Rachel Terrell, the results were not clear about whether or not she was advancing to Semi-State. She had to eagerly wait as names were announced slowest to fastest times.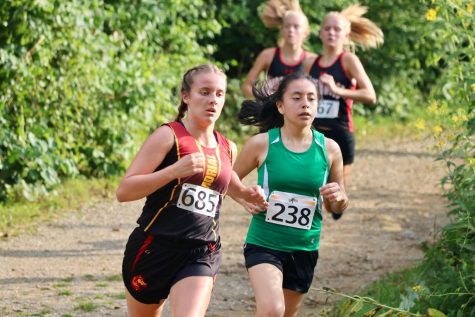 "After the first name was called, I looked at Rachel and said 'did you beat her?' and she said 'I don't remember.' Then the second name was called and I asked her the same question and she responded the same," Neil said.
There was so much uncertainty as Rachel had gone into Regionals just to have fun and without expecting to move on to Semi-State, but receiving the news that she made it was rewarding.
"My name was called," said Rachel. "I looked at Neil and he had the biggest smile on his face and it made me feel good that he was proud."
But running hadn't always been in the family. Neil started the trend in middle school when he decided to run cross country rather than play football. 
"It [running cross country] was the best decision I've made," Neil said. "I had so much fun and every race was an intense ten minutes of my life."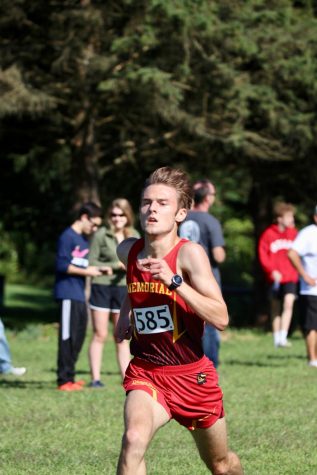 From then on, running became part of almost every day and once he got into high school, the mileage for each course went from 3k to 5k. For Rachel running was never a "must" because running was Neil's thing and swimming was hers. But that all changed her freshman year when Neil convinced her to run by making her a deal. He told her that if she ran her freshman year and she didn't like it, that he would respect her choice. 
"I could tell she didn't want to leave since she'd been on the team. She's enjoyed the atmosphere," Neil said. 
Ever since then, the Terrell siblings have been running together in practices and cheering each other on the sidelines at every meet. 
"I think it is a blessing [having Neil on the same team] because I have someone to look up to and keep me motivated. He pushes me to be better every practice," Rachel said. 
Running cross country together allows the Terrell siblings to create more memories before Neil goes off to college next fall, but sharing a sport with a sibling doesn't come without its faults.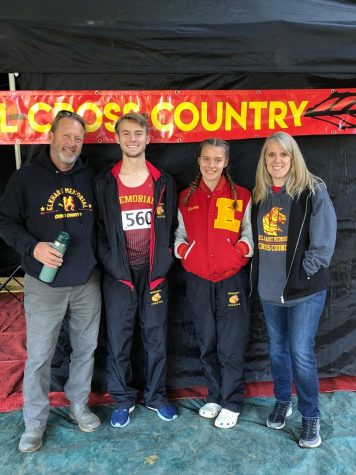 "The only downside is waiting for her to come out of the locker room after practice since she takes so long," Neil said. 
Since Semi-State is right around the corner, it is time to focus for both of them and trust the training they have been doing for the last five months. Neil's goal is to place Top 20 and that would hopefully allow him to advance to State.
"Every race has its own feel and I can never control that no matter how much I want to," Neil said. "But the last 400 meters I always put the pedal to the metal."
 Rachel's goal for Saturday at Semi-State is to break 21 minutes in the 5k. 
"This Saturday my advice for Rachel is to push as hard as she can because every race could be her last," Neil said.