Bursting The Bubble
NBA "Bubble" Season Ends; Regular Season Set To Begin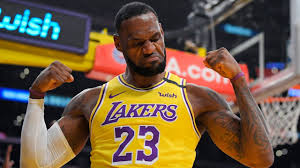 It's a slam dunk!
The Los Angeles Lakers won their 17th championship in the team's history with LeBron James being crowned Finals MVP!
But, just when fans think it's all over, the true 2020-21 season is set to begin. That's right. What just concluded was what they called "the bubble" restart of the NBA—which took place July 30 to Oct. 11 in Orlando, Fla.
NBA Commissioner Adam Silver has stated that "the NBA 2020-2021 season will most likely be restarted in a general time frame of December to late January." With the Lakers wrapping up their playoff run with a championship this month, it is estimated that the season should resume in just a few shorts weeks—possibly even on Martin Luther King Jr. Day. And, as opposed to other professional sports, the NBA is more confident than ever that it can resume safely.
While the "NBA bubble" was in motion, there were zero cases of coronavirus within that bubble. This is, quite frankly, incredible—something the NFL wishes it could report, despite immense efforts to keep the virus under control.
Isaiah Linares, Elkhart East freshman, is optimistic about the upcoming season. "I think that the NBA restart will be good like last time, as long as they take the proper safety procedures." Fellow freshman Isaiah Morris disagrees. "I think that the next NBA season will fail! The way they set it up isn't for success." With 30 teams trafficking through a small area, he may be right. But, expect that a lot of behind-the-scenes testing and sanitizing will be going on.
Don't expect, however, to see any Black Lives Matter or Say Their Names messages during the upcoming season. With ratings at a 40-year low, the NBA has decided to win back the fans and bench the politics. They have decided that the only thing going on in this court will be basketball.