SBU: Sisters and Brothers United
Sigma Beta Upsilon is seeking new members who wish to spread positivity and help to others.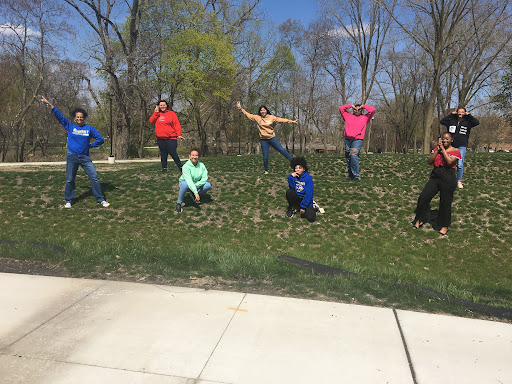 "Sisters and Brothers United"–it's not their group's name, but it is what they stand for.
Sigma Beta Upsilon is an organization that has been around for years and has been instrumental in helping members figuring out new ways of  not only helping others but also learning about others.
Through SBU, members practice reaching out to to students in an effort to get to know them on a more personal level. Sophomore Natalie Wheeler, SBU co-secretary, describes the group's mission this way: "Positivity and compassion for ourselves, each other, and others." While practicing to become a productive member of society, members also gain excellent leadership skills that they can carry with them throughout life.
Right now, SBU is seeking new members with fresh ideas to bring to the table. "Just try it; don't be scared!" junior Diana Silva, SBU president, exclaims. She  encourages any individual interested in helping spread positivity to look for the Sigma Beta Upsilon signs posted throughout the school. With the assistance of sponsor Mrs. Janie Boyden, this student-run organization believes it can make a difference right within the walls of Elkhart High School–and it is seeking out others who share this belief.