The Lerner Theater Has The Ticket
Events at The Lerner will bring music to the ears of those attending.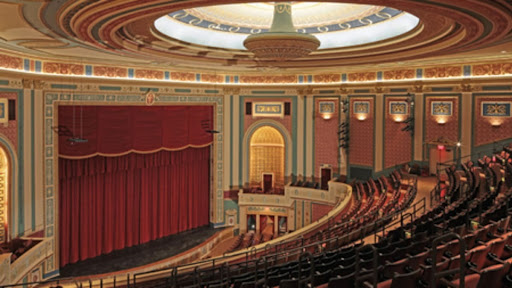 Looking for something entertaining to do locally?  The Lerner Theatre may be just the ticket.
In the coming weeks alone, The Lerner has some upcoming shows that may interest students here in Elkhart. 
Country singer Jerrod Niemann will take the stage on Oct. 8. He is performing a song he wrote based on the ambush in Niger back in 2017. Niemann is a veteran himself, serving in several tours. As a result, he missed many important events in his and his family's life. Love & Theft is also going to be performing with Niemann.
On Oct. 29, 30, and 31, the Addams Family Musical will be performed at 7:30 p.m. (on Oct. 29 and 30) and at 3 p.m. (on the Oc.t 31). Tickets cost between $12 and $25, depending on age.
On Thursday, Nov. 4, Kari Jobe will bring her The Blessing Tour to The Lerner. Tickets for this event cost between $28 and $225, depending on seating. Extra VIP opportunities are available for an extra cost. This event will be shown at 7 p.m. 
For the past performances, and the ones to come, the Lerner has been around since 1924. It's name has changed several times–from The Lerner to The Warner to The ELCO and finally back to The Lerner–but it's offerings only get better. For almost 100 years, the Lerner has strived to entertained people of all ages and backgrounds. 
For more information on these events and more, go to:  thelerner.com