Could Vaccines Be Mandated For Athletes?
Some athletes worry that the Biden mandate for COVID vaccines will eventually include them.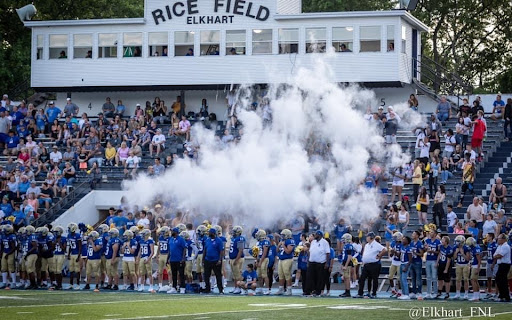 Imagine this: One athlete is vaccinated against COVID-19 and one isn't–and the one who isn't is the star quarterback who cannot play because he is not vaccinated. No one questions the health restrictions preventing him from getting the shot or even if there are cultural or religious considerations that should be factored in. In essence: no shot; no play. Is it acceptable to force athletes to be vaccinated to be able to participate in their sport?  
According to President Biden's recent executive order on fighting the coronavirus, by Nov. 22 about 100 million federal contractors will have to be vaccinated, get tested at least weekly, or face disciplinary action. He has proposed extending this mandate to teachers, as well, making one wonder when it will target the athletes within that school.
But, should school systems follow these requirements? Should students have to show proof of vaccination or be tested weekly in order to not only play on a team but also attend school in person? Moreover, can the school system even force students to be vaccinated?
According to President Biden, his new approach on vaccinations with the school system includes teachers getting mandated vaccines and having students get regular testing done. "We know that if schools follow the science, and implement the safety measures like testing, masking, adequate ventilation systems, social distancing, and vaccinations, then children can be safe from COVID-19 in schools," Biden said in a speech on Sept. 2. 
And, some schools are taking him at his word. One example of a school mandating vaccinations for athletes is in Baltimore, Maryland. Baltimore Schools were the first school system in Maryland to mandate vaccinations for teachers, and as a result, the coronavirus cases are lower in Baltimore. Andre Riley, of Baltimore City Schools, is reported as saying, "Sports are very important to our students. It's a good outlet for them; it helps in their development and they want to participate. And, we want them to participate–we just want to do it safely." Most athletes would agree with Riley's statement. One at Elkhart High School is three-sport athlete Teshai Bean, a senior. 
Bean participates in winter cheerleading, fall cheerleading, and track and field. She is not only an excellent athlete and student, but Bean is a member of the National Honor Society, as well. And, like her teammates, Bean just wants to get back to the sports she loves. Her track season for sophomore year was cut short and her cheerleading tryouts were moved back to June–all due to COVID. "It was a crazy time because that was my first time doing football cheer, and it was such a different experience," Bean recalls. She also notes that the merger coinciding with the coronavirus has made her extra nervous, but Bean choose to make the best out of it. Still, she feels that she didn't get the full experience out of her sports. 
Now, the anxiety resurfaces tenfold with the hot topic of vaccinations. Bean feels it should be everyone's choice and that it shouldn't be mandated because "some people have religious issues or can be allergic to the vaccine." Beyond that, Bean simply wants to know more of the research behind the vaccine before she gets it, which is a fair stance, considering the research behind the vaccine is still limited. Based on that point alone, Bean does not believe it is fair to mandate an athlete be vaccinated to suit up and play in his or her sport. "It should be a choice." And, at the moment, it still is.
Thus, for now, Bean refuses to let the threat of a vaccine mandate interrupt the excitement she is experiencing by attending school in-person and participating in the sports she loves–and that's something to cheer about!