Giving Fans Something to Sing About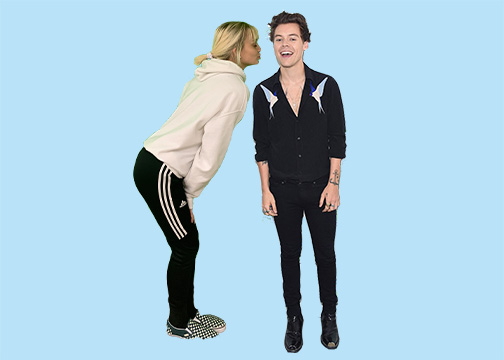 It's a great time to be a music fan. Multiple artists have released information about their music in the past month, giving fans hope for the future of their favorite artist.
Many who listen to the radio or are fans of pop music have heard that the queen of pop herself, Selena Gomez, released not one, but two new songs as well as two music videos after she took a break from the music scene. Gomez dropped songs Lose You to Love Me and Look at Her Now, along with music videos for each of the songs. She announced, as well, that she is working on her next studio album; her last album was released in 2015.
Many like to wait for anticipated songs from their favorite new artist. Lanie Cooper, 12, a fan of R&B music, shares her input when an artist releases new music: "Depending on the artist, I'll wait for when the song will come out, but when it does, I play it right away—and it instantly puts me in a good mood!"
Gomez is not the only one dropping songs. One Direction fans are ecstatic knowing that two previous members are releasing brand new songs. Niall Horan, the Irish lad of the former British boy band, dropped a new single titled Nice to Meet Ya, as well as dates for his upcoming 2020 tour. The other former One Direction member, Harry Styles, released a new song, Lights Up, which has fans excited after he did not make an appearance in the music industry for two years after releasing his self-titled album back in 2017.
In recent news, Styles has also announced that he is debuting his second album on Dec. 13. Cooper explains why artists releasing albums is such a big deal, "When an artist comes out with an album, it gives me more music to play on repeat and means they're going on tour soon." Some may argue that Harry Styles' releasing an album is newsworthy simply because he was once a part of the popular band One Direction; others may find it newsworthy since he is not as involved in media as  much as the other members.
It doesn't matter if one prefers indie, pop, or any other genre of music, having an artist releasing new music is something to sing about.