Hooked On TikTok Round The Clock
Although entertaining, TikTok can be highly addictive.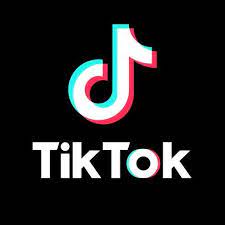 People are addicted to the craziest things–from potato chips to caffeine–but who would ever think people would get addicted to such a thing as TikTok.
This Chinese social media networking service that came out in 2016 provides a platform that makes it easier for people to create and share videos. But, what is it exactly that makes TikTok so addicting? One answer might be its endless source of entertainment. Scrolling through what's trending, viewers might stumble across some wild dance steps, hit upon some whacky skits, or even witness some outrageous challenges. People feel that the unexpected and random nature of content itself is very fresh, which means that it never actually becomes boring.
Sophomore Ashley Murillo's explanation supports this idea. "It's addicting, because it's entertaining–and people can make creative videos."  In fact, TikTok has some of the best editing tools, music, filters, and special effects on the market. Pack all of that into a 60-second video and a person could find himself watching one video clip after another until suddenly there is no time left in the day to do anything else. For students, that could spell trouble. They could be on TikTok for countless hours, not wanting to get off to do homework or chores–or just to go outside for fresh air and exercise.
In addition to it being addictive, TikTok may also have a more dangerous element to it, as some within the TikTok community are toxic, making their influence unsafe for children. For example, many people follow TikTok users just to make fun of them and their videos, sharing them on Instagram and calling them flops–which is essentially cyber bullying. Murillo points to an even more worrisome scenario. "It could be dangerous because there could be little kids on the app who would see videos, wanting to try what they saw. No one would know what could happen if it goes wrong!" 
Moreover, those addicted to TikTok are often addicted to other social media services, such as Instagram. This American photo and video sharing social networking service could be considered a "gateway" service to the more high tech TikTok. Users can share with others, communicate with others, and follow others.  "I like Instagram," Murillo adds, "because people can see if someone has travelled or if they've just done something fun." However, Instagram is inherently dangerous, too, as it tends to bring out the worst in human conduct: mean behavior amongst peers; inappropriate photos or videos that can hurt a teen's reputation or attract the wrong kind of attention; overuse; and, of course, privacy. Murillo warns of this: "People often comment on something mean on someone's post."
So, while TikTok is admittedly entertaining, one has to be cautious to not waste his or her entire life away–60 seconds at a time.