School Start Time Puts End To Other Activities
Some families are feeling the stress of adjusting to a new schedule.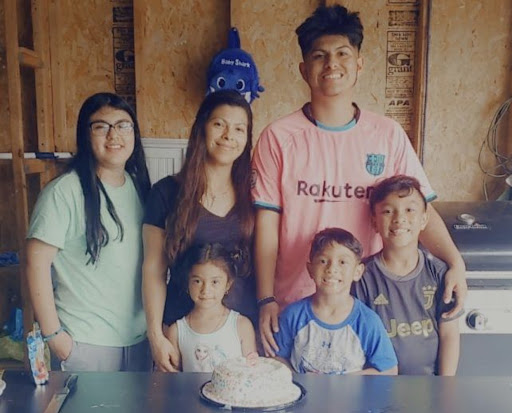 If an hour change in any direction can cause "jet lag," just think about what this new schedule is doing for students and their families!
It is obvious that high schoolers' lives are being affected by the school time change in one way or another. But, how are families with students in both high school and younger grade levels also being affected? Some parents are wondering if the time change is a problem for families in the Elkhart Community School system. Is it safe for younger students to walk home alone and be home alone? Some wonder.
Santos Jimenez is a senior at Elkhart High School whose family is affected by the school time change. "I don't think it was a good idea for the school system to change the times," he begins, "because now my younger siblings are left home alone–and it is not safe." His youngest sibling gets out a full two hours before Jimenez does. But, Jimenez also has another reason for not appreciating the change. In addition to being a full-time student, Jimenez is a barber who runs his own business from home. "The time change takes away my work time." Thus, taking away his work time translates into taking away his income.
Jimenez's mother, Telma, notes that the school time change is putting extra stress on the family. She is a single mother with 5 children. "I have to worry about my younger children being home alone and getting rides for them home from practice while I'm at work," Telma insists. Jimenez siblings–one in middle school and three in elementary school–all have their own opinions. The youngest ones in elementary school expressed that they didn't like getting home later last year, but they also don't mind staying home alone now, even if it is unsafe. His sister Ashley, a middle schooler who gets out at 3:20 p.m. but has to stay on a bus until the high school kids get let out, mentioned this: "I have less time for myself and my school work." Plenty of students now are having to worry about their time management with the new school times. 
Sometimes, though, there are extenuating circumstances that force these changes. Dr. Steve Thalheimer, Superintendent of Elkhart Community Schools, commented that the school time change happened because the school bus routes for high schoolers and middle schoolers had to be combined due to bus driver shortages and saving fuel costs. He noted that if Elkhart Community Schools would have kept the former schedule, this would have pushed the elementary start times to after 9 a.m. Thalheimer also pointed to the research on sleep for adolescents. Elementary students, ages 6-12, require anywhere from 9-12 hours of sleep per day. Middle school and high school students, ages 13-18, require between 8-10 hours of sleep each day. Still, there are other factors that must be figured in: work, practices and games, and even the much-needed down-time before starting all over the next day– eating dinner with their families and doing homework. 
No matter how much one tries to get squeezed in, the bottom line is that there are still just 24 in any given day–that's one fact that will never change.