Nike Hits Its Stride With AF-1's
After 40 years on the market, Nike's Air Force 1 shoe line is still kicking the competition.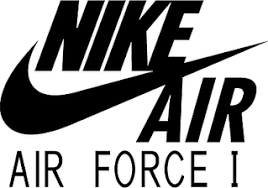 It's been almost 40 years in the making, but Nike's Air Force 1's are finally hitting their stride.
First hitting the shoe scene in 1982, the AF-1's are popping like never before. Their sales are insane. Just try finding a pair in the right size out at the mall; they are always out! So, what keeps these shoes alive and kickin'? One reason is that come in many colors and styles. They have low tops, the regular style with the straps, and also the high tops, which are a little bit bigger in size. Like red? They have it. Black? Yep, they have that, too. Into the white-on-white color scheme? Not a problem. They have it all–even camouflage!
"They are good shoes and good quality," begins Elkhart-East sophomore Randy Hill. "They're really nice! I would love to have a pair!" However, for Hill, the best "thing" to have on an Air Force 1 is "the little metal thing at the bottom to show it's not like a bad shoe." Others might argue that the best thing is their price. Regular Nike Air Force 1's cost is somewhere in the $100 range. Not bad for what one gets–but be careful, as they can get creased or dirtied up unless they are kept good and clean.
More exciting than what's already out there on the market is what Nike has planned for the coming year. Check out the AF-1 "Tuxedo." This classic black-and-white low shoe is refocusing on the 82' version–all for an equally low price of $90. The AF-1 "Drew League" is $110 and features a crazy looking special edition for this summer. The Nike symbol is covered in designs to honor the annual pro-am basketball tournament in South Central Los Angeles. Or, add a little color into one's step with the Nike "Sundown" shoes. Featuring"sunset-inspired colors and motifs," these shoes come in low top and range anywhere from $80-$160. 
The Nike Air Force 1's are clearly at the top of their game–and, as long as they don't step on anyone's toes, they should stay there.