No Longer "Business As Usual"
Two of EHS's Business teachers will close the ledger on their teaching careers in June.
It is anything but "business as usual" for Business teachers Mrs. Pletcher and Mr. Donigan, who both plan to retire at the end of this year.
"Although I have loved being involved in the Internship program, my true love was working in the classroom with my students–so many great kids, and so much fun!" states Mrs. Patti Pletcher, Career Internship Coordinator and Business Education Department Chair. Looking back, would she change anything? "No regrets–I would do it all again!" she insists.
The Internship program is a great opportunity for students who aren't sure about their career path to explore their opportunities. And, for those who more certain, it is a fantastic way to get some on-the-job experience. "No matter what internship you choose, you will take away a wonderful experience," continues Pletcher. Along with discovering a career path, this program teaches time management, new skills, and new technology. It may even open doors for the future by networking with business people. "It's truly an outstanding program," adds in Mr. Rod Donigan, fellow Business teacher and Internship Co-Coordinator. 
Pletcher's entire 40-year career has been at Elkhart, starting in 1981. During her first 30 years, she taught business technology education. But, because she has always worked with the internship program, Pletcher transitioned into being Internship Coordinator 10 years ago. However, this will be Pletcher's last year doing so, as she transitions into retirement. Having given so much of her time to her profession, Pletcher is eager to spend more time with her husband and family, as well as being able to travel. She also plans on enjoying activities she hasn't had time to do, like reading, bike riding, walking, and exercising daily–guaranteeing that she won't be bored. However, Pletcher does confess that she will miss working with students and all the business contacts that she's made.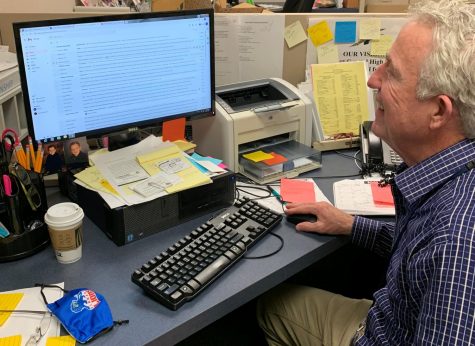 Likewise, Mr. Donigan will be closing the books on his teaching career this year. Donigan worked at Memorial for 17 years but has been at the East-Campus for the past 2 years. He has been the primary accounting teacher and an Internship Program Coordinator. Like Pletcher, Donigan knows exactly what he is going to do as soon as he retires. "Travel!" he says with no hesitation. He is also planning to spend time with his family–especially his grandchildren–as well as do some biking, hiking, and skiing. Although he does admit he will miss working with students, Donigan believes that the timing is right for retirement. 
Although both Pletcher and Donigan are both leaving, the Internship program will not come to an end. Mr. Jeff Miller, an established Internship Coordinator at West-Campus, and Mrs. Lauren Schmidt will continue with the program. "She is very enthusiastic about the program," assures Pletcher. 
Thus, as their own careers come to an end, both teachers have been inundated with reminders of the vital contributions they have made toward the careers of countless students in this community. And, that may be the best retirement gift they could ever receive!