Deja Vu All Over Again
Olivia Rodrigo Takes TWO Top 10 spots on the Hot 100 list.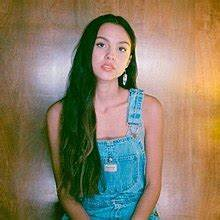 Olivia Rodrigo is an 18-year-old American actress. She has been in multiple movies and TV shows, including—but not limited to—Bizaardvark and An American Girl: Grace Stirs Up Success. Her most recent performance was in High School Musical: The Musical: The Series. Along with acting she also sings. In High School Musical: The Musical: The Series, she sang multiple songs, including Wondering and All I Want. She has recently released two songs, drivers license and deja vu,  both uniquely written in all lower case letters. 
Drivers license was released on Jan. 8; this is her debut single, with about 28 million streams. The song talks about how she just got her driver's license and how she and her ex would always talk about how she would finally be able to drive. The song is her expressing her feelings for a past relationship, while watching him move on. 
Deja vu was released on April 1st. This song is about an ex-boyfriend who has moved on but does the same thing that he did for her. In the song, she says,  "So when you gonna tell her that we did that, too? She thinks it's special, but it's all reused"—thus the title, asking him if he gets deja vu, remembering the past relationship while in the new one. Olivia Rodrigo has recently confirmed that she whispers "I love you" in the song—it's very buried behind all the music and extremely hard to hear. 
"It sounds like she wants him to be realistic with his new girlfriend and says she is not special because, once upon a time, they did the exact same stuff. It's the same story with a different person,"  Zafiro Acevas, a sophomore at Elkhart-East says. So, which of the two songs does Acevas prefer? "I like drivers license better, because it's not as repetitive as deja vu, in a way deja vu is annoying and bland."
As of this Monday, Olivia Rodrigo became the first artist to debut both her first singles in the Top 10 of the Hot 100, with drivers license in 5th and deja vu in 8th place. She also announced on Tuesday, her debut album SOUR will be coming out on May 21st.
Whether one enjoys Olivia Rodrigo's songs or not, there's no denying that she's very talented, especially at her very young age.