The Need For Speed
There's a high price to pay for those wanting to drive in the fast lane.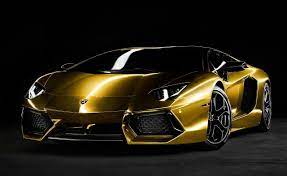 Speed. It's what sports cars are all about. And, the 2021 versions of some legendary models are so fast that drivers won't see what's coming.
Forget the talk of leather interiors, air conditioned seats, and sunroofs. If the "need for speed" is a must, look no further than the Ferrari. It sports a top speed of 211 miles per hour, which can be reached in 3 seconds. It features electronic power steering, comes equipped with a V12 engine, and just goes so fast that it will make heads spin.
However, it is rivaled by the Lamborghini Aventadore. It has a 6.5 liter tank but catches the buyer's attention with its impressive 770 horsepower engine, which tops out at 217 miles per hour. Now that's fast! But, it's not nearly as fast as the Bugatti. With speeds of over 300 miles per hour, it literally leaves its competition in the dust. The Bugatti's 16-cylinder engine can go from 0 to 100 in 2.9 seconds.
As eye-catching as they are, so is their price.  The Ferrari GTC4 Lusso—fully loaded—has a sticker tag of $630,500. Can't afford that? Then maybe the Lamborghini Aventadore lists for a mere $393,695. But, if money is no object, then a cool $3 million will make one the lucky owner of a Bugatti Chiron.
"I would never own one!" exclaims English teacher Mrs. Kelly Buckley, who prefers her Volkswagen Beetle. "If it had any problems, it would be a lot fix and too expensive to repair." As for the speed of these sports cars? "I never want to drive one! There's no reason to go that fast!"