YEARBOOK NEEDS YOUR HELP!
Each survey taken, the more entries into a drawing are offered. Be a winner! Take the surveys now!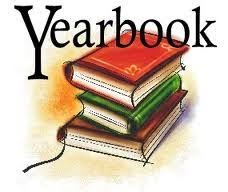 Dear Students,
Yearbook is hard at work producing this year's book but we need your help.  Every year we hear from students who weren't included in the book.  The #1 way to be in the yearbook is to reply to our surveys.  A number of surveys are included below for you to take over the next week or so.  Everytime you complete a survey, you're entered in a drawing for a gift card, so keep that in mind!  
Last semester's gift card winners include Gisela Melendez, Cory Hausbach, Laylah Luckey, Richard Walker, and Melony Medford.  See Mrs. Wirt in Student Reception to collect your card when you return to the building.  
Remember: The more you participate in our surveys, the more opportunities you'll have to win gift cards and be featured in our book.  
How are remote activities going?
Mrs. Stine