A "Rarity" In Makeup
Selena Gomez launches a new line of makeup: Rare Beauty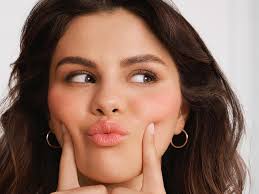 Selena Gomez seems to have it all: talent, success–and, yes, beauty.
Selena Gomez has won over 109 awards in her music career and is an established actress. But, Gomez did not just stop there. Recently, she has come out with a new makeup line called Rare Beauty. 
On Sept. 3, Rare Beauty debuted. The products launched consisted of  liquid foundations, liquid concealers, liquid blushes, powders, a few eyeshadow palettes, liquid highlighters, liquid lipsticks, and so much more. Equally exciting is that all of the makeup from Rare is animal cruelty-free and vegan! But, the excitement doesn't stop there. Another perk of Rare Beauty is that it is not as expensive as other celebrity lines. Rare is a very affordable product, ranging in price from $9 to $25, at the most.
However, probably the best aspect surrounding this product line is the messaging behind it. Rare Beauty is sharing a bunch of positivity about mental health and striving to be confident about oneself. Now, the real question is if one is buying the product for the quality?–or, for the name?
Mozel Ruvalcaba, a sophomore at Elkhart East, tried the Magnetic Spirit Eyeshadow Palette by Rare. Her first impression was that the packaging was "very cute," and when she opened the palette, she loved the little slip inside that said: "You are Rare."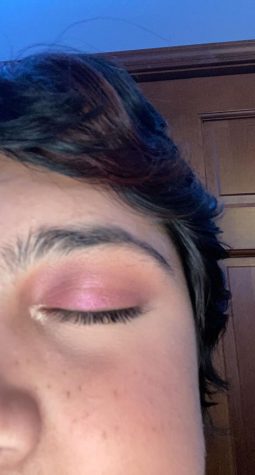 Moving along with the colors in the palette, there were six, and all had glitter. Ruvalcaba was mostly pleased. "The colors are nice, but there are no colors to use for a base," she began. "And, if this was a beginner's palette, then you would have to get another palette." Ruvalcaba moved on with swatches and mentioned that they looked "nice" but noted that consumers have to pack them. Moreover, swatches can only tell so much; it all depends on how they blend to see how it looks on the eye.
After she completed her eye look, Ruvalcaba declared that it's a very natural palette, and the eyeshadow blends nicely and gets the pigment. Her recommendation thoughts were this: "When buying this palette, it's because of the brand name–because it's not the best palette. It should have neutral matte colors. The positives about the palette are that the color blends well and the pigment is there, which can be hard for makeup to get. It was an okay palette."
So, maybe Selena Gomez doesn't "have it all" after all! That would, indeed, be a rarity.