The Show Must Go On!
Macy's Thanksgiving Day Parade will continue in a virtual format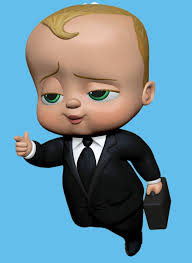 The show must go on, right?
Millions of parade goers all over the country are saddened by the news that the 94th annual Macy's Thanksgiving Day Parade in New York City is "canceled." Technically, it is not canceled, but like everything else nowadays, it will be a virtual event.
But don't worry, Santa will still arrive in Herald Square at the end of the parade to usher in the Christmas season. However, for the first time in 160 years, he will not be outside Macy's flagship store to greet children. In fact, no one under the age of 18 will be allowed in the area of 34th Street, where the shortened parade will take place.
What, then, will be in the parade? Almost everything–except the marching bands and the balloon handlers. However, all high school and college bands expecting to participate this year have been invited back for the 2021 parade. Expect also to see the elaborate hand-crafted floats, celebrity singers, and–of course–the enormous balloons. In addition to annual favorites,The Baby Boss balloon will make its first appearance.
Some believe that some spectators should still be allowed to come and practice social distancing. Elkhart-East's Liam Bird,11, disagrees. "I would very much prefer the parade to be all virtual with no spectators." He continues by saying, "It would be safer for everyone because of the coronavirus." He finishes by stating, "If they make it all virtual, then fewer people are likely to get infected during these hard times."
Either way, it will still be an over-the-top experience for families all across the country to watch and enjoy together. The parade begins at 9 a.m. Thanksgiving morning, Nov. 26, at 9 a.m. on NBC.