The Undefeated Lions Advance to the Sectional Championship
Lions Football advances against Portage in a gritty 67-33 lead.
Friday, October 30, the Elkhart Lions walked onto the Portage Indian´s turf and struck a 67-33 win to finish the 6A Sectional Semifinal game.  
On this chilly night, the start of a offensively dominated game began with Portage up 0-6 with a blocked punt return for a touchdown early in the  first quarter. Elkhart responded back quickly with senior Derrick Woods for a long touchdown run that gave the Lions a 7-6 lead.
Woods continuously ran the ball and gave the Lions 6 touchdowns in only the first quarter of the game. By the end of the game he finished with a high of 8 touchdowns, and 397 total rushing yards, in only one game. 
¨Before every game I say that we need to do our job and believe in the guy next to you. We have to play one play at a time and stay focused, especially now in the playoffs; one bad play can make the game go the other way,¨ Woods exclaims. 
Portage had some great offensive plays that made Lion's defense step up their game in the second half. ¨Our defense has played great all year making it easy for the offense, tonight we had to pick them back up just like they do for us¨, senior quarterback Cameron Wilfong said. 
The unstoppable force of Wiltfong and Woods quickly led the Lions to lead 47-33 at  halftime. The true meaning of playing for your teammate next to you really showed in the first half of the game.
¨We grind everyday at practice and our coaches set up a great game plan to allow us to score on every drive we have.¨, Wiltfong says. 
Out on the field, senior defensive end Tyon Winters made his voice heard when the Lions began the second quarter. Winters, a vocal leader for the Lions,  supports and pumps up his teammates with dance moves and loud cheering. 
¨It feels great knowing that I pump the team up and get us going. It definitely helps me stay positive and bring a great energy towards our team¨ Winters explains. 
The Lions finished off the night with a 40 yard touchdown by freshman Javien Sharp to end the score of 67-33. 
Next week, the Lions play the  Chesterton Trojans for the Sectional Championship on home turf at Rice Field. ¨It's just another game for us, we're gonna attack and practice with a mentality to get better each day and not underestimate our opponent,¨ Winters emphasized. 
Leave a Comment
About the Contributor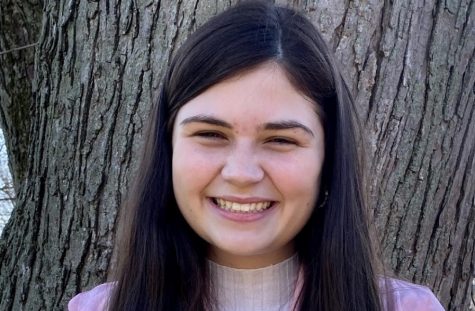 Felisha Campanello, Editor-in-Chief-West
Hi, I'm Felisha :) I'm a senior and I'm the editor-in -chief for The Pennant/Genesis I play volleyball and throw discus for our Track and Field team....