Ky and Ty Say Good-bye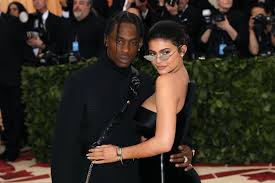 Romance in Hollywood has never been black-and-white. There are always speculations and theories why celebrities break it off. The newest breakup to catch everyone by surprise is that of Kylie Jenner and Travis Scott.
The Jenner/Kardashians have had their fair share of scandal and have always been surrounded by the media. Kylie Jenner has had countless failed encounters with romance, but her breakup with Travis Scott has made everyone feel differently. This is partly because of their child, Stormi, and the cheating allegations towards Travis Scott.
Back in February 2018, there were rumors of Scott's infidelity when Jenner went through the rapper's phone; however, the pair were able to patch things up—so much so that for Jenner's 22nd birthday, the family took an extravagant vacation to Italy. The two stars seemed very much in love; although, the two have been off-and-on since April 2017.
The breakup hasn't stopped Jenner from attending social events, as she was seen attending Hailey and Justin Bieber's wedding solo. Not only that, but she was rumored to be seen visiting her ex, Tyga. This was immediately shot down by Jenner , who tweeted, "The internet makes everything 100 times more dramatic than what it really is. There was no '2 am date with Tyga.' You see me drop two of my friends off at a studio that he happened to be at." This, still, did not please many of her followers, who thought that there was something else to the story.
The rumors do not cease. As usual, the Kardashian/Jenner family has yet to comment. This, though, isn't stopping people from coming up with their own theories. "I know Kylie and Tyga are a thing," surmises Carolina Gallegos, 10. "It just doesn't add up."
In the end, people can only count on one thing in Hollywood: Drama—in full Technicolor.