Teacher Feature: Andrea Holtz
Learning Curve Never Ends, Not Even For Teachers!
 Teaching has never been easy, and this year's new learning style has been one of the most challenging for both teachers and students alike. Often it becomes easy to forget that teachers are human beings too with emotions and thoughts of their own. At times like these, it is important to recognize the hard work and efforts teachers put in every day.
 For some teachers, the year has gone off on a rocky start; however, many teachers find themselves pulling themselves up and learning how to maneuver a new learning experience. Countless teachers are finding themselves learning new material that is imperative to their students' education—Zoom classes, Canvas, and an overload of information crammed into an even smaller semester. Although it seems like the end of the world, these strong women and men find themselves overcoming it all for their students. Teacher, Andrea Holtz, has been teaching online for the past 9 weeks and finds this: "Teaching online has taught me that students still want to connect with their teachers and each other even when learning from home."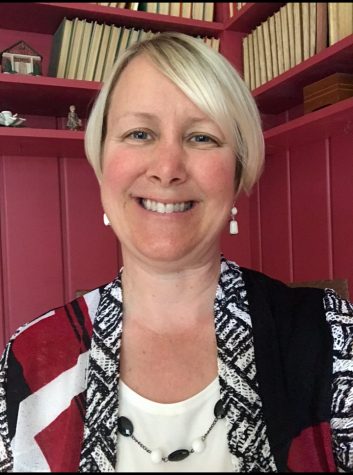 The first 9 weeks of e-Learning was not easy for anyone. There were a multitude of things that had just seemed to keep going wrong, but as all are heading into their new classes, things have gotten easier. When comparing the last 9 weeks to the current 9 weeks, it can be said a lot has changed. Holtz admits, "Continuing to learn all of the amazing technology has been great, because I love to learn. But, it has also been challenging at times." Despite many of the struggles teachers face, many remain optimistic about the school year. Holtz believes that the highlight of her first 8 weeks of teaching was how patient and friendly her students were. She adds, " We were all learning together about the different things that we can accomplish in Google Meets."
 As many of embark on this learning experience, it is crucial to remain optimistic and appreciate the hard work that teachers put in. Mrs. Holtz's advice for all virtual students is to" make sure to always reach out and talk to family, friends, teachers, and counselors, because it is so important for great mental health to connect with people who care about you."
Although Teacher Appreciation Week is far from now, it is important to remember how much love and care they place into every lesson every day of the year.