Athlete of the Week: Dashaun Holloway
Junior Dashaun Holloway talks with the GENESIS staff about the upcoming baseball season.
With the spring sports season right around the corner and off-season workouts more than on their way, Junior Dashaun Holloway is one of the players on the baseball team who has not missed an off-season workout.
"Pre-season workouts are very important," Holloway said. "It is the beginning of the process to get your mind right for the season, and also your body in condition. As well as it just increases the hype for the season!"
He has been playing baseball since he was five years old in tee ball after being inspired by one of his older cousins that he would always watch as a small child. Holloway says that baseball is by far his favorite sports, and it has always been this way.
Holloway wishes to be a designated hitter (DH). A DH does not play the field but still hits in the upcoming season.
"My favorite part of baseball by far would be getting to play the sport I love with the boys," Holloway said. "And to take the pitchers for miles."
But as it turns out, he is not the only person who has confidence heading into the new season.
"Our team this season is looking pretty stacked," Holloway said. "Our bullpen is full of really good pitchers, and with plenty of young players, we'll be really good as we mature. We also have some pretty big sticks [slang for good hitters]."
Let alone the want for a good high school baseball season, he also wants to pursue a higher level of athletics in college. For most athletes, it is the dream to continue one's academic and athletic career at the next level and this is a situation that is not different.
"If I have the opportunity to play in college, then I will take it for sure no questions asked," Holloway said. "But I don't know what I wish to major in college."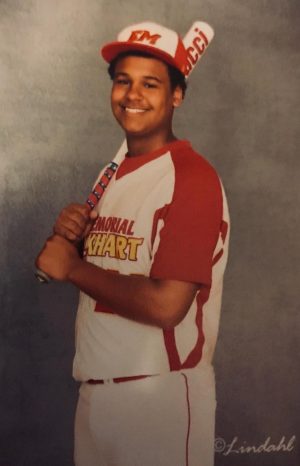 If you know Holloway, then you know he has one of the most vibrant personalities and you would expect nothing else but him to make his dreams come true. With such a strong opinion about the "grind."
"The grind never stops. It doesn't even stop when it's bedtime. You still need to be visualizing," Holloway said.
And if anyone is wishing or curious to maybe play or even try baseball, Halloway does nothing but encourages it.
"Of course come and join. It is nothing but a fun time, with solid coaching that will do nothing but help," Holloway said. "As well as an awesome team environment!"
As everyone knows though, with sports comes slumps and cold streaks where sometimes a team just is not doing so hot. As well as we all have different ways of handling these types of things as they occur. For Dashaun in particular,
"When I'm having an off day, I can always pull myself out of it, but it never happens alone," Holloway said. "I always know that my teammates will be there to cheer me up and get me back to myself."
About the Contributor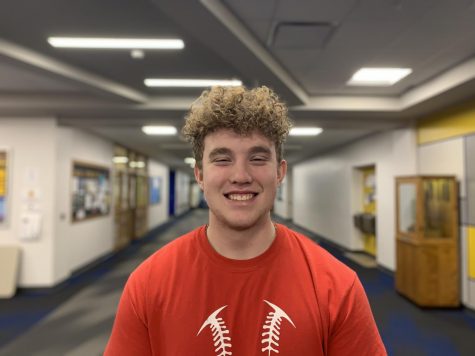 Caleb Webb, Sports Editor
Hi, I'm Caleb Webb, and this is my second year on GENESIS, and I am the Sports Editor.  My favorite things to write about are all types of sports stories...