Artist of the Week: Senior Hope Hopper
At Elkhart Memorial, there is a lot of talent, especially in the art scene. Taking a look at one of Memorial's hidden art gems, I interviewed senior Hope Hopper. I asked her four relatively simple questions, and wanted her take on what it is like to be an artist, and how she got her start. Mainly focusing on drawings and sketches, Hopper has a flexible art style, with many different variations.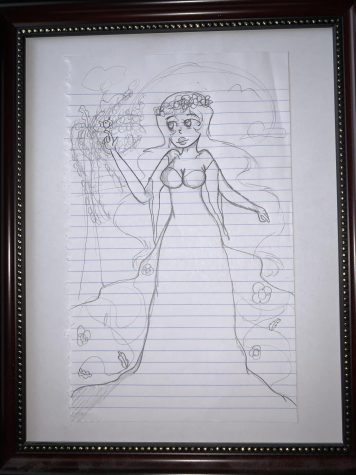 GENESIS: What first inspired you to be an artist? Who was your greatest influence?
HOPE HOPPER: It just kinda started. 
G: What challenges did you encounter when you began your artistry career? 
HH: I really didn't see improvements for awhile.
G: What is your favorite piece of all time and why?
HH: I don't really have one. [I believe that] all art is beautiful.
G: What advice would you give to aspiring artists out there?
HH: Don't give up, even when it's hard not to.
Though short and sweet, Hopper truly has been honing her skills for years, and is a truly talented artist.