Blazing on to Victory
Central Has Storied History in Sports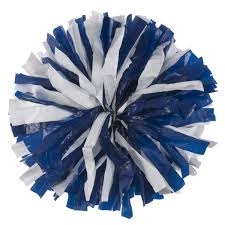 What goes around, comes around—especially when looking forward to the merging of the two high schools and looking back to where their sports programs came from.
Dating back to 1911—when Elkhart High School occupied an entire block of High Street downtown—"Central" was just a junior high. By name, it didn't become a high school until 1972, when Memorial opened its doors. It brought with it the same dedication to its sporting programs that had been established by its predecessors. Thus, despite the many challenges that have been placed upon its sporting program, Central has learned to just "go with the flow."
In fact, Elkhart Community Schools is now a partner with the Elkhart Health Fitness Aquatic and Community Center. This first-class regional aquatics center is available to the public while also serving as a site for the school district's swimming program.
However, programs at Elkhart Central provide students even more opportunities to grow both physically and emotionally. Athletic groups help students build confidence in themselves. They also learn to both rely on and cooperate with their teammates. Sporting events and club program events are not just for the athletes, though. They are also places where community members gather to support their own children's efforts, to cheer on their neighbor's children, and just to meet with their friends to watch a good competition.
In fact, this weekend holds myriad opportunities to attend a Central sporting event. Tonight, the Varsity Football will travel to South Bend to face off against St. Joe High School at 7 p.m.
Tomorrow (Sept. 21), the following events are taking place:
Boys and Girls Varsity Cross @ New Prairie Invite—8 a.m.
Girls Varsity Volleyball @ Goshen Invite—9 a.m.
Girls Freshmen Volleyball @ Penn Tournament—9 a.m.
Boys Varsity Tennis @ Penn JV Invite—9 a.m.
Boys JV Football @ St. Joe—10 a.m.
Girls JV Soccer @ North Wood—10 a.m.
Girls Varsity Soccer @ North Wood—noon
Boys JV Soccer @ Homestead—10:30 a.m.
Boys Varsity Soccer @ Homestead—noon
Boys JV Soccer @ Carroll—3 p.m.
Boys Varsity Soccer @ Carroll—5 p.m.
With this being the last season for Central athletes to compete as Blue Blazers, each event will definitely be one for the records.