Fate of Spiderman Is Caught in Web of Controversy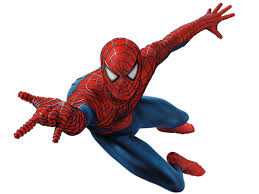 Stan Lee dies and everyone goes crazy. And now, Kevin Feige won't be a part of the Spiderman movies after a failed agreement between Sony and Disney, leaving fans wondering what will happen to Spiderman. Will he stay or will he go?
The latest Spiderman movie ended on a cliffhanger, so it would be a poor time to just end all of it. But, after the Sony and Disney fall out, the Marvel Czar won't be the lead producer on the next live action Spiderman movie.
What have they got against Spiderman? The next thing you know, Spiderman will be taken out of the universe. Sony said, "We are disappointed, but respect Disney's decision not to have Feige continue as a lead producer of our next Spiderman movie." The studio hopes it might change in the future. Meanwhile, Feige is planning the next phase of Marvel movies. New entries like External, Shang Chi, Legend of the 10 Rings, and Blade remake, as well as returning movies like the next Thor and a Blake Widow movie.
Before the Sony-Disney fallout, Sony was set to make two more Spiderman movies. Even Deadpool is changing; the Deadpool series is now Disney property, after the studio acquired 20th Century Fox. Stan Lee's daughter, Joan Lee, sides with Sony, saying, "No one could have treated my father worse than Marvel and Disney executives." Joan also said Marvel and Disney need to be "checked and balanced," as they seek total control over her father's creation.
The deal made in 2015 between Sony and Disney was that they would bring Spiderman into the Marvel Cinematic Universe. In the initial deal between the two companies, Sony would allow Marvel's creative team to integrate Spiderman into its Cinematic Universe and would put up 100 percent of the production cost. In exchange, Disney would receive five percent of first dollar gross or five percent of ticket sales from first day of release and retained the merchandising rights for the character.
Sony and Disney still haven't come to an agreement over Spiderman's future movies. If a deal still hasn't been made by then, Feige wouldn't be involved and the movies wouldn't be a part of the Marvel Cinematic Universe.
Thus, as Sony continues to blame Disney for not coming to an agreement, the fallout is starting to spin a web of doubt over Kevin Feige's Spiderman future.