Alphonso James III Case: Hits Too Close to Home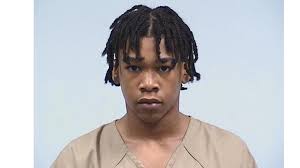 Teen violence takes on deeper meaning when it hits close to home.
Locally, 14-year-old Alphonso James III of South Bend was charged as an adult for the fatal shooting of 18-year-old Jaren Minies of Elkhart on Sept. 12, 2018, when James was just 13.
James was initially charged in juvenile court; however, due to the severity of the crime and multiple offenses, he is now being tried as an adult. The case was filed in Elkhart County Circuit Court in mid-August of this year.
The Goshen News reported on Aug. 20 that James had a "significant history" in the juvenile courts. "The document said he faces a juvenile case in St. Joseph County alleging he was involved in sexually assaulting an unconscious minor and then positing a video of the assault on Facebook."
James also violated the law by cutting off an ankle monitor twice in relation to other cases. "The child's history and his pattern of conduct supports a conclusion that he is a high risk to re-offend, and therefore, a risk to the safety and welfare of the community," The Goshen News said, citing a statement by Juvenile Magistrate Deborah Domine.
Domine's statement is not without cause. After shooting Minies in Elkhart, James fled to Ithaca, New York, where—according to WSBT—he is accused of stabbing another individual.
As for his remorse, WBST noted that James was "emotionless and slumped in his chair in the courtroom," at his August hearing. The reporting station also noted that James had to be "dragged" to court by guards. "He did not want to be in court without his mom." However, none of his family was present when Domine delivered her ruling. "This is sad. You are 14-years-old," Domine said to James. "Efforts have been made to keep you in the juvenile system. This is about a child who never had guidance with his family" she is quoted as saying.
Elkhart County Prosecutor Vicki Becker summed the situation up with this: "I don't know why Mr. James chose to behave the way that he did…. [But,] the most important thing is prevention. Starting out with strong families, starting out with strong communities, providing interventions before they start choosing the path that they are doing down. I mean those are the most important things."
According to the 2018 Juveniles under Adult Court Jurisdiction Annual Report—put out by the Indiana Criminal Justice Institute—a total of 238 juvenile cases were under adult court jurisdiction. "Those 238 cases represent 665 offenses or charges," the report stated. James' is among them.
As a consequence, Alphonso James III is now among a growing number of minors who are paying high prices for major crimes.
About the Writer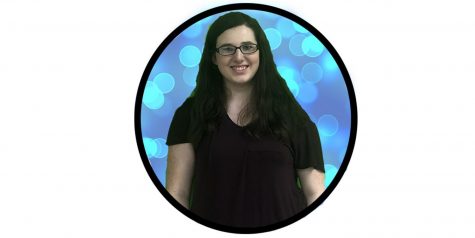 Hannah Stamper, Writer
I'm new to the Blazer Pennant this year, and I really like being a part of the team and am looking forward to doing more on staff. I'm the youngest in...