Annual craft bazaar creates pure happiness
Where can you buy homemade fudge, cinnamon rolls, and crafts while at school? The yearly craft bazaar!
The students in Intense Intervention classes along with the Young Adult Program at Elkhart Memorial hosts this annual fundraiser in the Idea Box every December.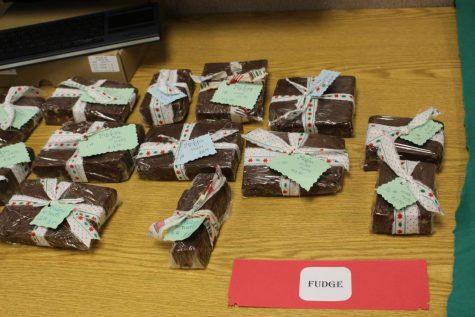 "The profit earned at the event goes towards our Community Based Outing experiences with our students," teacher Don Knowlton said. "Bowling, shopping for cooking ingredients and eating out for lunch are some activities that this money supports."
Not only is the bazaar a great way for students and staff to feed their sweet tooth, this also stands as an amazing opportunity for the students who host it.
"Our students feel great seeing what they have accomplished and have sold at the event," Knowlton said. "They also love telling their friends in their general education classes about the craft show."
As soon as you walk into the Idea Box, you are greeted by an eager student grinning from ear to ear. There is no better feeling than knowing that by taking a few minutes out of your day, you are making someone else's so much better.