Musician of the Week: Celeste Ramirez
Junior Celeste Ramirez is a violinist in symphony orchestra who began playing in the seventh grade. Keep reading to learn more about Ramirez and her passion for music.
GENESIS:What made you play the violin?
CELESTE RAMIREZ: I thought it was a pretty instrument and I like how it sounded. My mom actually wanted me to play the saxophone at first and I was like "No, I want to play the violin." 
G: What do you think separates the violin from any other instrument?
CR: For sure the range of notes you can play. It's not just buttons that you can press, you can essentially make any note in between with the violin. It can reach really high notes as well something not a lot of instruments can do.
G: How many years have you been playing?
CR: I have been playing since the seventh grade so about five years.
G: Describe the way you feel when you play.
CR: I feel productive when I'm playing. It's so much fun to play and to learn it as well
G: How do you keep up with everything: the music and just the overall difficulty of it?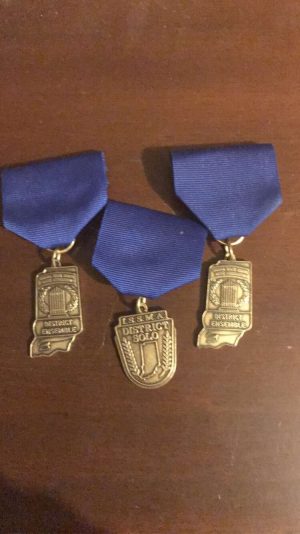 CR: It's all about time management and finding free time in your day to practice. For me, it depends on what I'm trying to learn. Some days I practice for thirty minutes or sometimes even hours. 
G: Do you plan on pursuing the violin after high school?
CR: To be honest, not really. For me, it's mainly just a hobby.
G: How has playing the violin changed your view on music?
CR: It makes me appreciate music more; For example, when I listen to music, I look for the smaller details. I definitely understand the dedication it takes to make music, so I try and listen to a side part in a song and not just the main part of the song. I also tend to listen to how everything in a song comes together as one.
G: What artists, particularly the ones who play the violin, inspire you?
CR: When I was first starting to play the violin I liked Lindsey Sterling a lot. Now, I'm really into Taylor Davis!
G: Why is playing so important to you?
CR: It's another thing that keeps me busy. I feel like I'm actually doing something when I'm playing. In the end, playing serves as a motivator for me. 
G: What advice would you give other students who want to learn how to play the Violin as well? 
CR: Definitely practicing and asking questions. If you have a recording of the piece you are learning definitely listen to it and your specific part. Listening to how other people play the piece also helped me a lot.