This is our last ride. We refuse to roll over and die.
Losing the Mangy game was devastating to our confidence, but our football season is not over.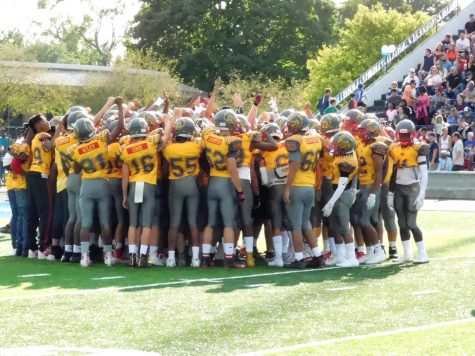 It's both a blessing and a curse that the first football game of the high school season for the Chargers was the battle for the Mangy Lion. Fans could feel the spirit of Mangy in the air. The stands were full, the student sections were hyped, everyone and their mothers were cheering—it made for an incredible atmosphere for game one. The only thing left to do was simply win, and unfortunately, the Chargers couldn't get it done.
We took an early lead in the first quarter of the game on our first possession. On fourth and one, Junior Derrick Woods took it 76 yards to the house, and the game looked bright for the Chargers. However, our offense couldn't get into rhythm, and our defense couldn't keep containment of the Blazer run game, and after halftime, Central got up two scores to take the lead 28-14.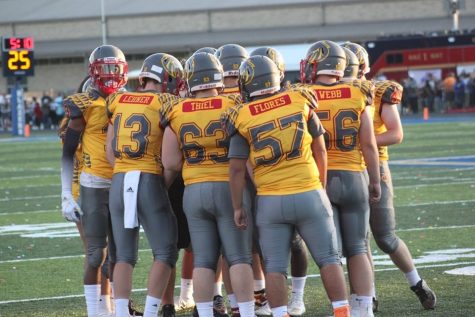 Then it was smooth sailing for the Blazers. A team with three Division I bound athletes in Mark Brownlee, who committed to Ball State this past year, Rodney McGraw who has picked up several offers from Big 10 schools such as Indiana, Michigan and Purdue, and Jonathon Decker, who just recently picked up his first big offer from Indiana State.  
The most important aspect of this game wasn't the idea that it was just simply another Mangy Lion game, it was the fact that this was the LAST Mangy Lion battle. 
Whether you were in the stands watching, or actually on the field playing or cheering, everyone that was at the game got to be part of history, and that itself makes the sorrow of losing just a little bit easier to recover from. 
Although losing to our arch-rival was a devastating blow to our confidence, our season is not over. We still have five games to play, and we refuse to roll over and die. It's our last ride in the Crimson Charger uniform, and with how things are looking, we have a solid chance to make a run at a conference championship, and maybe even meet Central again in our sectional during the postseason.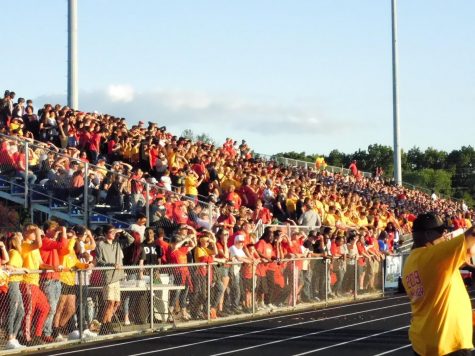 Last season, with a group of inexperienced players on both sides of the football, we lost four out of 10 games by just one score. If we win those games, our record improves from 3-7 to 7-3. Why does this matter? Because this season, we have 22 guys returning with experience. That's an entire offense and an entire defense.
With experience comes confidence and despite losing our season opener to Central, we are feeling really good in what we are capable of doing this season as a unit. 
However, we can't do it alone. Charger fans can help. The Mangy Lion game at Rice Field was special and it had us feeling good knowing our side of the stadium was jam-packed. Friday night lights make for many great memories, so please come out and support us for our remaining five games! We promise it'll be worth it. Charger Pride Last Ride!!!