Road to Repeat: Sectionals
Elkhart Memorials reigning state champion Unified track team looks to follow up the first ever state championship with yet another trophy!
As many may know, a year ago the Elkhart Memorial Unified track team won the school's first ever state championship; this year, the team hopes to repeat that same accomplishment.
As the team had a phenomenal regular season, going undefeated for the second straight year, they headed into the sectional at Central Noble High School with their heads held high.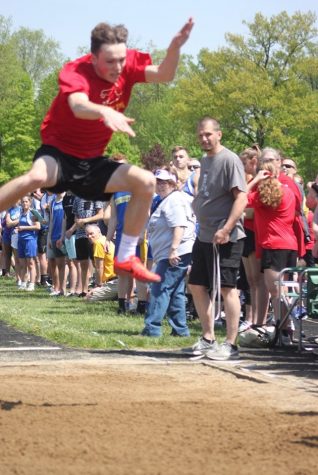 The Chargers were looking to show out and bring home some hardware on Saturday, and that's exactly what they did.
Elkhart Memorial came out on top as sectional champions for the second straight year. A more worthy accomplishment, however, was the final score of the meet. The Chargers finished a whole 31 points ahead of second place Homestead and 32 points ahead of third place finisher Carroll by setting a sectional record of 141 total points.
"We competed great," said senior John Rehmels. "With us setting a record at sectionals, I think we are in a really good position moving forward!"
For those who are not aware, Unified track meets are scored differently from traditional track meets. Regardless of what heat competitors run in, all places receive the same score.
The Chargers were led by first place finishes from junior Isiah Johnson in the 400 meter race, senior Logan Mullins in long jump, freshman Phillip Lightner and Holly Rehmels in shot put, and both girls and boys 4×100 meter races. All first place finishers scored 10 points towards the teams total score.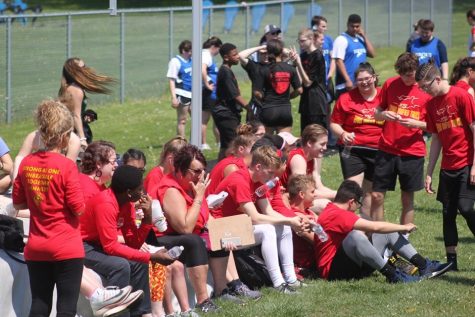 "I think Saturday showed the depth we have on this team. We had kids step in and earn points when called upon," said Coach Todd Sheely.
Others scoring highly in the meet consist of second place finishers, senior Brian Ketchum in long jump and the 100 meter race,  sophomore Alicia Aguirre in long jump, Isiah Johnson and Tati Ponce-Acevedos in shot put, and freshman Jo Bynum in the 400 meter run.
John Rehmels placed third in both the 400 meter run and the 100 meter dash.
The team travels to Kokomo this Saturday to compete in the regional meet. The Chargers will face 11 other teams where they hope to finish in the top 6 to move onto the state finals.
"It is a tough regional and I am looking for us to place top six and move on," said Sheely.