Elkhart Memorial graduate, Matthew Manley, is a new face in C-Hall
ISS paraprofessional and assistant theatre director, Matthew Manley, is one of Memorial's newest faces–unless you are a theatre student. While Manley is a new face to C-hall, he has actually been involved with the theater and choir departments since 2012 when he began choreographing and directing shows. 
As the ISS paraprofessional, Manley's job is to maintain a positive working environment as well as to make sure that students are keeping up with their assignments and grades while they are out of the classroom.
Working in the area of theatre arts was always Manley's goal. Even as a child, he wanted to be a choir director.
"I love to sing more than anything else," Manley said. "Singing has been my whole entire life since I was a kid."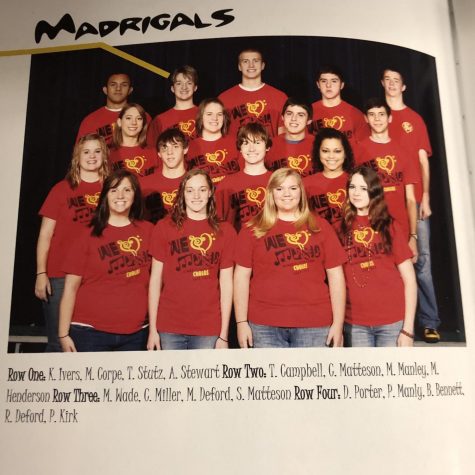 His passion for the stage and acting began right here at Elkhart Memorial. As a sophomore, Manley performed his first show, "Joseph and the Amazing Technicolor Dreamcoat." Initially he tried out to be with his friends, but after performing, he realized that theater was for him.
After graduating from Elkhart Memorial, Manley attended Ball State University for five years where he majored in theatre. He also did some work at Memorial as a choreographer.
"I just really enjoy giving students something that they will be proud of whether it's in choir or in theater," Manley said.
Outside of his work at Elkhart Memorial Manley most recently performed at the Elkhart Civic as Seymour in the "Little Shop of Horrors," Franz in "Rock of Ages," and Josh Baskin in "Big the Musical."
As a theater major, dancing has also become an integral part of Manley's life. It all began during his senior year. As a high school student, he was convinced that dancing definitely was not for him, but he motivated himself to try.
Now, as a choreographer, he uses his personal experience with dancing as motivation to help students who feel uncomfortable dancing. 
"In the eight years I've been here, it's been nothing but a great pleasure being the choreographer and assistant director, and I'm definitely excited for the upcoming years," said Manley.