Athlete of the week: Curtis Peals
Veteran sprinter Curtis Peals on his off-season grind for his final year in a Charger uniform.
Athletes who show the most gains and exceed expectation are often those who work during the off-season. Senior Curtis Peals never misses a beat when it comes to working hard in the off-season which is the reason he is our GENESIS Athlete of the Week.
Peals has put in countless hours sprinting out of the blocks and making sure his start is perfect for his last season as a Charger.
"The off-season work really pays off," Peals said. "If you work while others aren't, you get a huge advantage on them."
The 100 meter dash is a race that he really wants to push himself in. Last year, his best recorded time was an impressive 11.01. He believes that while this time won't be easy to get down, he will get into the 10 second range this year.
"Really, my goal is to beat the school record," Peals said. "I know that my hard work is going to pay off and I'll be able to reach it."
Track can be a long, drawn out season, but Peals knows what it takes to stay focused during the long night track meets.
"Doing this for four years now, I feel like I have a solid routine," Peals said. "I have teammates that motivate me to push myself and make me laugh along the way."
About the Contributor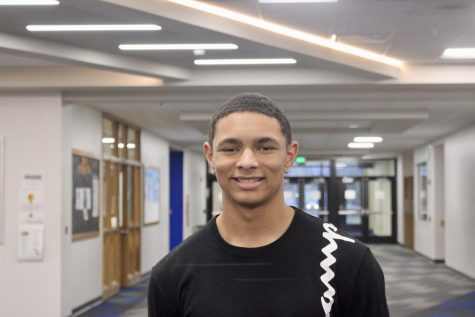 Damien Funnell, Staff Writer
Hi, my name is Damien Funnell and I am a staff writer for GENESIS.  I write a lot of sports and opinion stories because that's what I love and find the...