Artist of the Week: Sophomore Connor Chapman finds a passion for photography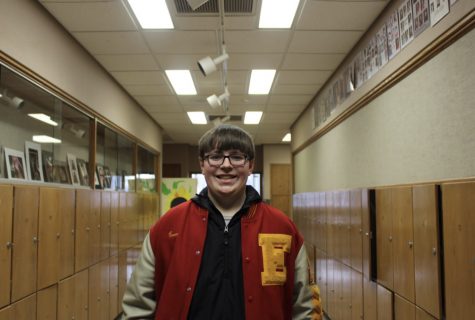 After hearing from others about the photography classes at Elkhart Memorial, sophomore Connor Chapman decided to give them a try. Now, three classes later, he can't get enough.
"The photo shoots are the most exciting part about Photo," Chapman said. "They allow me to get the opportunity to choose how I want to portray the topic."
While Chapman had a passion for art prior to taking Photo, it wasn't until the end of Photo I where Chapman found himself captivated by photography. The class left him more engaged and passionate.
"For most people, you start off having no idea [about what you are getting yourself into]," Chapman said. "but eventually you learn the fundamentals and go off from there."
In Photo I, he quickly grasped the basic concepts, and from then on, he has been creating original pieces inspired by his own ambitions. 
Moving on to Photo II was definitely more easy going for Chapman. During this class is when he was given the opportunity to explore and when he finally figured out what he was aiming for.
Now in Photo III, Chapman is mostly looking forward to taking on more challenging tasks and experimenting more with his pieces. It's taking on these challenges and overcoming them that makes him feel pride in his work. 
Outside of Photo, he plays marimba in both the Indiana Percussion Association (IPA) and concert band.