Dibley And Davis: Dedicated Award-Winning Athletes
[i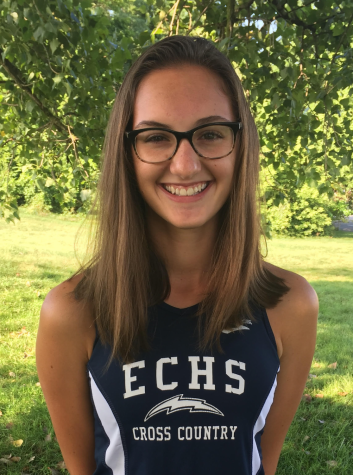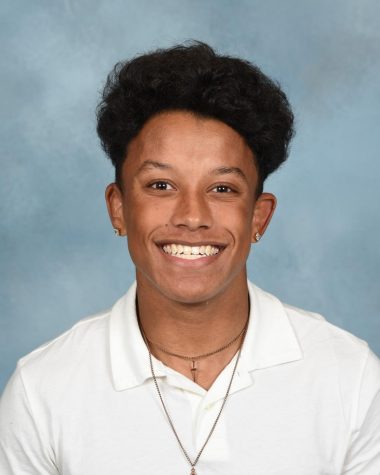 While there is no "I" in "TEAM," there are individuals who definitely stand out from the rest and deserve a bit of recognition for their outstanding contributions to the sport they love so much.
   With that in mind, this year's Female Athlete of the Year is awarded to Lauren Dibley—a great role model for this honor. Demonstrating outstanding performances from the onset, Dibley was voted MVP when just a Freshman and scored the most Varsity points for the Cross Country team. Dibley went on to earn the award all four years of her experience as a Blue Blazer. "When Lauren started as a Freshman, our Cross Country team had not qualified for Regionals for 10 years," stated Coach Shenk.  "Now we have not only qualified for Regionals the past four years, but also Semi-State the past two years—and Lauren made it to State as a Junior! She placed 32nd at State," Shenk went on to say, "which was the highest place ever for an ECHS individual and the first State appearance since 1996!"
Dibley had shown so much unbelievable talent throughout the years. Not only did she show a passion for her sports but also that her studies were important, as well—ending her high school year with a 3.9 GPA. To participate in a sport at Elkhart Central High School, athletes must not be failing any of their classes and maintain grade levels above a "C." Dibley obviously surpassed that mark, which speaks to her work ethic in all areas of her life.
However, Dibley is not the only athlete being honored at the end of the year. There is also the Male Athlete of the Year. This year's award goes to Dominic Davis. Davis earned three Varsity letters in both Football and Track. Additionally, he qualified two years at State for Track. "Dom is an absolute coach's dream," admitted Coach Buck. "He is not only extremely talented as an athlete, but he is also an exceptional student. Dom is the kind of athlete that leads by example."
   Like Dibley, Davis also shows passion for his studies. To be in Track, Davis had to keep his grades up and ended his high school career with a 3.7 GPA. Davis takes the field very serious Coach Shattuck noted. "With just one week of practice to prepare, Dom tied our school record with six rushing TDs to go along with 255 yards rushing in just three quarters of play in a big homecoming win." Clearly, Davis is a talented player who is dedicated to the game.
While winning these awards may be the capstone of their high school careers, they are more indicative of the success that awaits these Athletes of the Year as they continue to push for excellence in all of life's adventures.