Dianey Vega: Celebrating With Family And Friends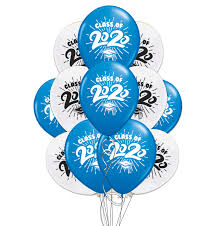 During this time, being a Senior can be difficult—especially when it comes to celebrating such a huge achievement as graduating high school.
Graduation and graduation parties can pose a major dilemma due to the whole quarantine and social distancing regulations. As a result, Seniors may not have their huge parties as expected. Seniors truly have it rough this year, since most plans got cancelled due to the Coronavirus.
During this tragic time, however, there must still be some way to have a graduation party and also adhere to social distancing! One way is having a Live on Facebook, Live on Instagram, or a Zoom party. To host a Live party is to send a digital or an actual invitation to the virtual graduation party. The second part is having a nice decorative background during the party. Friends and family can always send gifts before the Live, so the graduate can open it during the Live event.
During the Live party, people can also send inspirational messages, give advice, and play trivia games. In Zoom, they can even share the screen and show a slideshow of the graduate.
Another idea is a "drive by" party! The guests go by the house in their cars, honk their horns, have signs, have balloons, and give the graduate their gifts. The host can even have snacks and drinks out so the guests can take some as they leave.
  Dianey Vega is one senior at Elkhart Central High School, however, who is not worried about all of this. She intends to have "a gathering with just close friends and family" and never wanted "a huge epic graduation party" anyway. So, the whole social distancing isn't the biggest issue for her graduation. However, Vega is still figuring out a way to make her gathering happen! No doubt, she will.
There are always creative ways to celebrate a special moment such as this and still stay safe. This may have not been how Seniors pictured their graduation party, but they can make the best of it and still have fun celebrating their success.