Instant Fame: Sensation Over Substance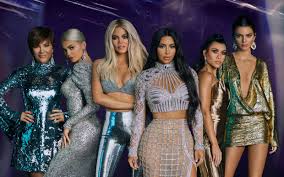 TikTok goes the clock—and in a matter of seconds, a person can go from obscurity to celebrity.
Take Charli D'Amelio, for example. The 15-year old Connecticut native became an overnight sensation for her dancing skills—even making an appearance in a Super Bowl commercial and taking the stage with the Jonas Brothers. Or, what about Kristen Hancher, whose lip-syncing skills and colorful hairstyles landed her in with Team 10?
It takes super-human talent to do this, right? Not so. Apparently, even dogs like JiffPom, the pint-sized Pomeranian, have risen to stardom. For what? Running on two legs faster than any other Pomeranian? Put him in a cut outfit and he's everybody's favorite prop—even doing a fluff spot in Katy Perry's music video Dark Horse.
When are people who truly make an impact on this world going to be recognized? Ever see a viral video on the Life-Saving Drone? How about the Wizard Wand that teaches his to code? What about the revolutionary treatment for migraines? Probably not. While Time magazine lists these as among the top inventions of 2018, audiences obsess over more mindless accomplishments.
   "It's unfair," insists Lizie Quintanto, 9, "to reward those who just get instantly famous rather than those who really put in the work."  She is not alone in her sentiments. However, until people choose otherwise, there will always be a place for the Kardashians of the world to make it big in the entertainment industry.