Spring Break: Make The Most Of It!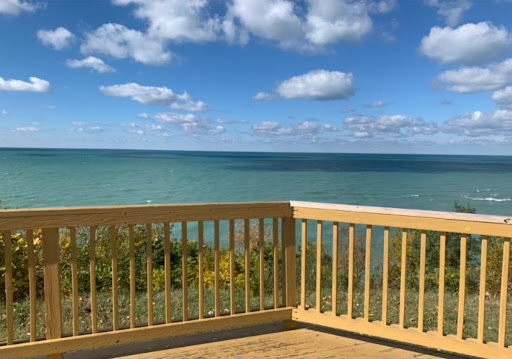 Breaks are a necessary part of life–whether it's a short coffee break to help get focused on a project again or even a longer break to escape entirely from the daily grind. In just three short weeks from now–April 3-7–students in the Elkhart schools will go on Spring Break, providing them with a full week off to do whatever pleases each most.
Noting that more than half of Americans are planning a trip this spring, according to a national report, that would mean that half of EHS students will be traveling, as well. The report also notes a spike in expected numbers, as this will be the first opportunity for many to actually travel after the COVID-19 pandemic. Travelers will want to keep this in mind, as it will affect the amount of traffic on both the roads and at the airports.
Some people want to get away to see family; others seek a tropical get-away. Among those hotspots are Cancun, Mexico; Miami Beach, Key West,  and Orlando, Florida; and even the Bahamas. Kassidy Short, a sophomore, is headed in this direction. "I'm super excited to go to Georgia and Florida with my best friend and my mom!" she exclaims. "We're going hang gliding and also to the Coca-Cola factory in Atlanta." While these might be common places to go on vacation because of how warm they get in the spring, some travelers might opt for "cooler" places–like Sun Valley Resort in Idaho or Breckenridge, Colorado, which are just two places known for a fun ski trip in a family-friendly environment. 
However, if 56 percent of Americans will be taking a trip over Spring Break, what will the other 44 percent be doing?  "I gotta work" or "I'm just going to hang out with friends" were two of the most common responses from EHS students.  While having to stay home for spring break could be considered a bummer, there are lots of fun things to do here in the Michiana area. Check out the Potawatomi Zoo, Heritage Park, or even Das Dutchman Essenhaus.  Take a kite out to Oxbow Park to remember what it's like to be a kid learning to fly a kite for the first time. Go roller skating! Hang out at the mall! Just do something different. Then, maybe having to stay home during break won't seem like such a bad thing.
Whether having to stay home or going somewhere for vacation this spring, having time off to spend with family and friends is always a welcomed break. So, make the most of it.